HP Pavilion Gaming 15 - Ryzen for shallower pocket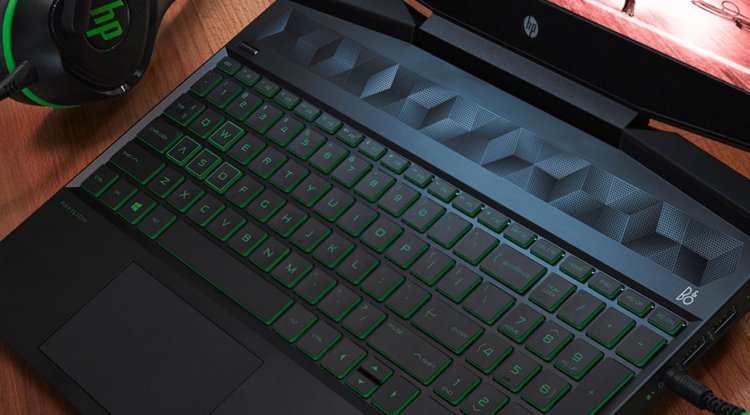 Photo Credits: HP/Promo
While we wait for the tide of new laptops based on processors and graphics cards presented at CES, we came across this HP toddler that combines an AMD processor and the weakest mobile GeForce RTX card.
HP's Pavilion Gaming 15 series addresses the lower end of the laptop market for gamers or users in particular who want a high-performance laptop but not maximum mobility. The model we tested is based on an 8-core Ryzen 7 5800H processor and GeForce RTX 3050 Ti graphics, with a total graphics power of 60 W without Ti.
The power budget of the used card can range from 35 to 80 W, so the copy in this laptop belongs to a higher performance range with 60 W. However, keep in mind that this is a card with only 2,460 CUDA cores and 4 GB of memory, which can limit performance in practice.
Screens
15.6 "/ 1,920 × 1,080 / IPS / 144 Hz
Processor
AMD Ryzen 5800H (8C / 16T)
Graphic card
NVIDIA GeForce RTX 3050 Ti 4 GB / 60 W
Memory
2 × 8 GB DDR4 3200
Disk
512 TB NVMe PCIe 3.0 x4
Mesh
1 Gb / s Ethernet Realtek
Realtek Wi-Fi 6
Connectors
1 × HDMI 2.0
RJ-45
1 × USB-C 3.2 Gen1
1 × USB 3.2 Gen1
1 × USB 2.0
3.5mm audio
Accessories
SD card reader
Mass
1.98 kg
Dimensions / volume
360 × 257 × 24 mm / 2.22 l
Operation system
Windows 10 Home
Warranty
3 years
The laptop boasts a distinctive design that HP has been using on its gaming laptops for years. 
The upper edge of the case, where the screen hinge is located, is not flat but three-sided. That is the part on which the hinge is pulled out further outwards, thus achieving an unusual appearance. Unlike the Omena series laptops, which have a metal case, Pavilions Gaming relies on plastic, which brings with it certain compromises in terms of strength, both the screen cover and the base itself. 
The plastic is dark and matte in texture, leaving a good impression under the fingers, but due to the dark color, it emphasizes the fingerprints. A nice contrast is achieved by implementing a green decorative logo on the lid and using buttons with green signs and edges. The keys on the keyboard also have a green backlight - RGB lighting is only available on the more expensive Omen.
The keyboard is comfortable to type on unless you suffer from higher key resistance. The layout of the keys is solid since we have a clearly separated numeric keypad, but some users will be annoyed that HP did not bother to separate the cursor keys and that the laptop does not have the right Ctrl key. 
The power key is small, quite hard, and protrudes beyond the keyboard, above the Escape key. Above the keyboard are the mediocre Bang & Olufsen-signed speakers, while below the keyboard is a very good touchpad with integrated keys and support for the MS Precision standard.
The laptop is equipped with a 15.6-inch FullHD IPS screen with a refresh rate of 144 Hz. However, as this is a device from a lower market segment, the panel used is cheaper and thus has weaker features. In particular, the pixel response speed is not good, so there is a slight blur with fast movements. 
Honestly, we can't say that we noticed this while using the laptop, but the fact is that it can be seen on the standard UFO ghosting test, which we also recorded with the camera. The monitor does not boast a good color rendering, with sRGB spectrum coverage of only 63%. The peak measured brightness is 270 nits which are acceptable for a computer that will primarily use medium or low light conditions. 
The frame of the screen is thin on the side, but thicker above and especially below, which is largely influenced by the unusual shape of the base.
The offer of connectors is modest. On the left side, we have a power connector from a 200-watt adapter, located not directly on the side but in the upper corner of the base since there we have a smaller flat surface due to the specific design. Besides it, there is a USB 2.0 connector. 
On the right are HDMI 2.0, 5-gigabit USB 3.2, 1-gigabit network connector behind Realtek's chipset, 5-gigabit USB-C without additional features, headphone connector, and SD card reader. The laptop has a profile thickness of 24 mm, which classifies it as a medium-thickness device. Its weight is just below 2 kg, which is again quite acceptable for a high-performance laptop.
The inside of the laptop can be reached by unscrewing a set of screws and carefully separating the edge plastic locks. In other words, access to the interior is neither hindered nor facilitated by HP. Here we see that the cooling system consists of two hot water pipes covering both the Ryzen 7 CPU and RTX 3050 Ti GPU, power modules and graphics memory, two fans, and one heatsink located on the top of the laptop. 
Although the cooling system does not seem to be particularly powerful, in practice it ensures excellent performance of the processor and graphics card. The quality of cooling is also supported by the fact that the performance of the processor degrades minimally during longer loads - about 6% measured by Cinebench R23. 
During gaming in the most demanding scenarios, the cooling noise reaches a level of 45.5 dBA with peak heating of the case to a value of 43 ° C, ie, 27 ° C in critical places such as the WASD area on the keyboard. The performance of the cooling system cannot be manually regulated as is often the case with such cheaper gaming laptops.

Gigabyte Aero 15 OLED
Asus ROG Strix G15
Asus ROG Zephyrus S17
HP Pavilion 15
Processor
Core i7-10870H
Ryzen 9 5900HX
Core i9-11900H
Ryzen 7 5800H
Graphics
GeForce RTX 3060
Radeon RX 6800M
GeForce RTX 3080
GeForce RTX 3050 Ti
Blender benchmark
CPU
bmw27 *
4 min 17 s
3 min 9 s
3 min 15 s
3 min 26 s
pavillon_barcelona *
13 min 29 s
8 min 45 s
9 min 6 s
9 min 24 s
NVIDIA Optix / OpenCL
bmw27 *
23 s
4 min 37 s
15 s
40 s
pavillon_barcelona *
1 min 55 s
12 min 37 s
1 min 15 s
3 min 4 s
Cinebench R23
Multi-core
9,320
12,267
11,824
12,068
Single-core
1,185
1,469
1,552
1,441
UL Procyon - Photo Editing Benchmark
Photo Editing Benchmark
5,930
6,494
8,151
6,689
Video Editing Benchmark
5,277
5,255
6,631
4,886
3DMark - Time Spy
Graphics score
7,861
10,516
10,924
5,314
CrystalDiskMark 7
Sequential reading
2,970 MB / s
3,036 MB / s
7,023 MB / s
3,582 MB / s
Sequential writing
2,491 MB / s
1,621 MB / s
5,127 MB / s
2,984 MB / s
Battery
PCMark 10 Office
5 h 37 min
9 h 53 min
5 h 43 min
6 h 08 s
The combination of an 8-core processor, two 8-gigabyte SO-DIMMs DDR4-3200 memory and RTX 3050 These graphics ensure decent performance in demanding titles at FullHD resolution provided you are ready for a lower level of detail. For example, Borderlands 3 works at an average of 44 fps for Ultra details, AC Valhalla for Medium details at 61 fps, and Cyberpunk 2077 with High details at 41 fps. 
Of course, as Nvidia RTX graphics are available, you can use DLSS in supported titles, but keep in mind that this technology doesn't work so well when you need to deliver an image in native FullHD resolution in terms of display quality. Alternatively, you can use the Nvidia Image Scaling algorithm which also relies on internal rendering at a lower resolution, but works in all games.
The M.2 slot is filled with a 512-gigabyte Samsung device located next to the SO-DIMM slot. In the photo inside the laptop, the memory and SSD are hidden under a black sticker. We can also install a 2.5-inch SATA device in the computer, for which preparations have already been made in the form of the necessary cables and cages. 
Realtek's 802.11ax card takes care of Wi-Fi. Despite its pretty good performance, the Pavilion Gaming 15 can also offer a very decent autonomy time of over 6 hours in lighter office tasks, with the screen brightness set to 200 nits.
The tested Pavilion Gaming 15 is a good choice for users who are looking for a higher performance laptop, both in terms of processor and graphics, but at the same time do not have a large enough budget for high-end devices. 
If you don't need such a fast processor, you can also choose models with Ryzen 5 and the same graphics, with half of the working memory being paired with a weaker processor. Finally, let's mention that the device comes with Windows, which should be taken into account when comparing with devices of similar specifications that are sold without OS.