Intel chip: High graphics performance for 2024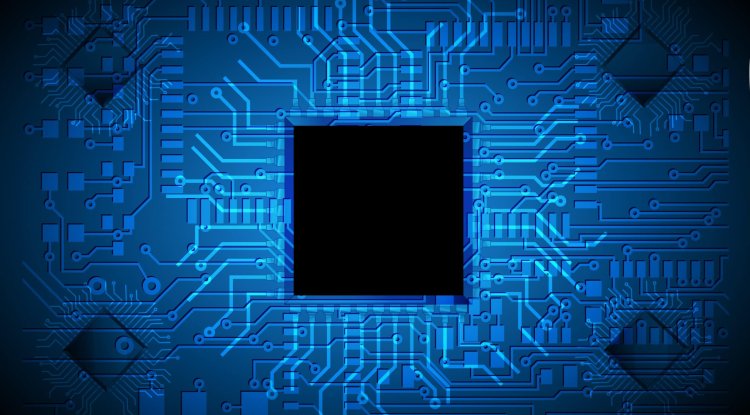 Photo Credits: Depositphotos
The Arrow Lake generation of processors is expected to offer significantly higher performance than its predecessors.
Future Intel processors will be assembled as lego from smaller parts.
For the Meteor Lake generation, the company wants to build on integrated GPUs with stand-alone card performance.
However, the US company will rely on TSMC's manufacturing processes, apparently for both integrated graphics and processors.
Intel provided new details on its forthcoming generations of processors for average consumers, which included laptops and desktops, a few days ago. AdoredTV has recently posted an image on Twitter, most likely from Intel, that displays what should have remained concealed from public view for some time, Videocardz warned.
Very strong graphics
The graphic includes information about the Arrow Lake chip generation, which Intel is planning to launch in 2024. According to the same source, these chips may incorporate the graphics component with up to 320 Execution Units. Unless the architecture changes significantly, this should correspond to 2,560 stream processors. With these specifications, iGPU would be able to match the performance of today's middle-of-the-road graphics cards.
The recent detour from the original speculation confirms and adds that such a strong GPU should be included in the rumored "Halo" product. It should be the ultimate top model for laptops, with Intel aiming squarely at 14-inch MacBooks.
Apple's current smartphones include powerful M1 Max and M1 Pro CPUs, which have attracted not only excellent processing performance but also graphics performance, at least in specific tasks. However, the new MacBooks will include a new generation of chips at the same time, and Apple intends to bring processor improvements every 18 months.
Official materials have already revealed that Arrow Lake processors will be based directly on Meteor Lake predecessors, which are set to arrive in 2023. The advancements will be in chip design, with the chip no longer being monolithic, but instead built of tiny so-called tiles.
In addition to the chip core containing processing cores and the chipset, there will be a graphics board. This should be based on the Battlemage architecture, which should elevate Intel to the same level as powerful rival graphics solutions Nvidia and AMD.
Intel has also confirmed that some chipsets for Meteor Lake processors and their successors will be produced by an external vendor. An unsubstantiated claim surfaced some time ago that the American company had negotiated with the Taiwanese TSMC to set aside an entire plant for its purposes.
Even back then, it was almost certain that Intel would employ TSMC's 3nm production process. This is further verified by the current slide, which mentions this Taiwanese company's N3 technology. It is mentioned in the material both in the production of powerful integrated graphics GT3 with an anticipated area of 80 mm2 and in the CPU-68 tile. This would imply that the processor core board will also be fabricated at TSMC rather than Intel's factory, as has previously been the case.
This confirms that American society will rely on a third party to develop the most powerful and energy-efficient solutions. This also implies that Intel's production techniques in 2023 and 2024 will be insufficient to compete with those available to TSMC during the same time period.
According to the image header, the ARL-P chips, which represent the most powerful mobile variants of Arrow Lake processors, should offer a 6C + 8A + GT3 configuration, which could theoretically correspond to six powerful and eight fuel-efficient cores, as well as the powerful graphics mentioned above.
Let's not forget that the current top Alder Lake processors in notebook form have identical core configurations. It is unclear whether the boost in CPU power will be due solely to advancements in microarchitecture and faster clock rates, or if the manufacturer is also planning models with a greater number of processor cores.
Plans may change
The final version of Arrow Lake chips is expected in the second half of 2023, implying that the CPUs will be available in 2024. However, this is still in the far future, and the initial intentions may change. It is also unclear when the leaked paper was obtained.
Let's not forget that the Arrow Lake generation will be followed by the Lunar Lake generation, which is also likely to feature an entirely new processing architecture codenamed Royal Core. From it, Intel pledges a definite return to popularity and victory over AMD and Apple.
However, competitors are also developing new products, so we must wait to see who will emerge victorious in this titanic battle. In the future, it will be increasingly dependent on the capabilities of the chips in many areas, such as graphics and artificial intelligence computations, in addition to the processor element.