They manage to upload an Intel Core i9-13900K to 6.1 GHz, beats the Threadripper 2990X
We continue to observe leaked performance tests of the Intel Core i9-13900K that use, as you might expect, an engineering unit, that is, an advanced sample that is not identical to the final model that will be available in stores. This was a crucial fact when we discovered that the operating frequencies of the first samples were fairly low, but it is gradually losing relevance as we see testing with chips capable of reaching 6.1 GHz.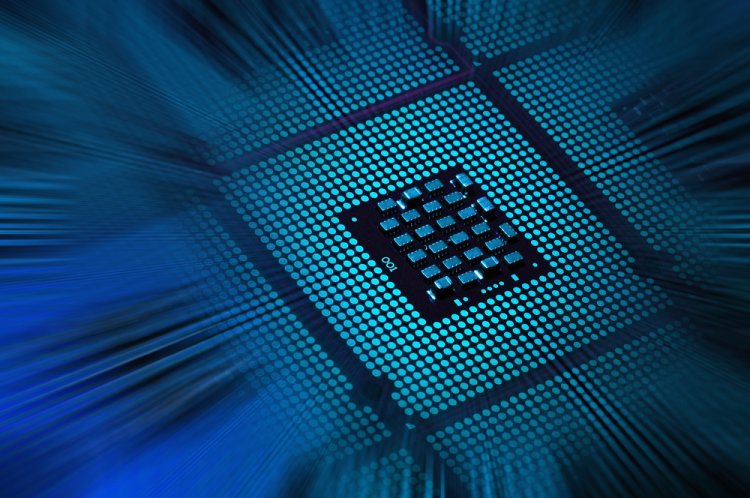 Photo Credits: Shutterstock
The Intel Core i9-13900K will undoubtedly become Intel's most powerful processor for the broad consumer market, and due to a fresh leak, we can see that said chip can overclock to 6.1 GHz. In Cinebench R23, and with all cores engaged, it can run at a sustained frequency of 5.5 GHz, outperforming the 32-core AMD Threadripper 2990X by 30% and putting it on par with the AMD Threadripper 5965WX.
We must recall that the Intel Core i9-13900K has 8 high-performance cores and 16 high-efficiency cores, for a total of 24 cores and 32 threads. Obviously, a high-efficiency core lacks the raw power of a high-performance core and operates at a lower frequency (4.3 GHz in these tests). This is precisely what makes the results so impressive.
In this comparison, we have an Intel Core i9-13900K configured at 5.5 GHz in the high-performance cores and 4.3 GHz in the high-efficiency cores, and it has outperformed processors with more cores, such as the 32-core AMD Threadripper 2990X, as well as the Threadripper 5965WX, which has 24 high-performance cores and 48 threads. It's a significant accomplishment and an essential illustration of the performance we can expect from this new top-of-the-line processor, a chip for the broad consumer market capable of outperforming processors intended for the HEDT sector.
To keep these frequencies stable, a voltage of 1.45V was set, and a consumption peak of 350 watts was observed. Yes, it is a high figure, and a high-end cooling system will undoubtedly be required to keep temperatures under control. We know that a liquid cooling AIO kit was used in this case, therefore a solution of this type with a 360mm radiator should suffice.
Raptor Lake-S processors will be available later this year. Intel has yet to confirm an official release date, however they will most likely be available between October and November. They will be backwards compatible with all current motherboards with the LGA1700 socket and 600 series chipset, as well as DDR4 and DDR5 memory, meaning you won't need to buy a new memory kit or a new motherboard to upgrade from Alder Lake-S.
Post by Bryan C.