Corsair TC200, new premium chairs in fabric and synthetic leather
The firm has introduced the Corsair TC200, a new series of premium gaming chairs with a minimalist, discreet, and attractive design that, to be honest, reminds me a lot of the Corsair T3 Rush Gaming, which we had the opportunity to review not long ago.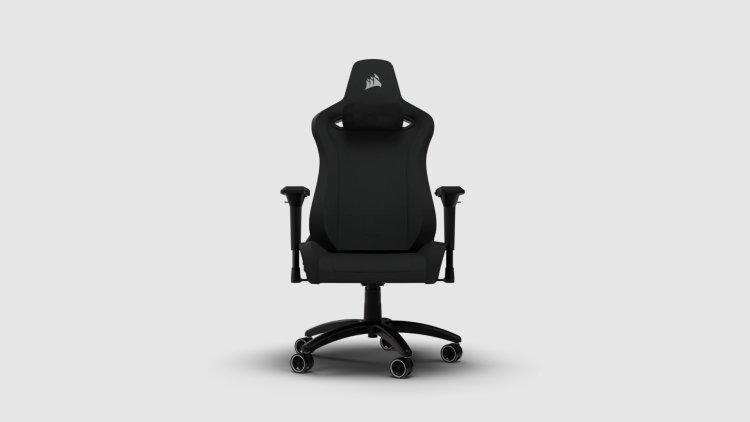 Photo Credits: Corsair/Promo
The Corsair TC200 Fabric and Corsair TC200 Leatherette gaming seats are part of a new series of gaming chairs. As some of our readers may have guessed, the only difference between these two lines is the materials employed.
As a result, the Fabric series is finished in fabric and has a soft, breathable surface, making it an excellent choice for warmer areas.
The Leatherette line, on the other hand, is constructed of imitation leather, which gives it a quality finish and a style that, in my opinion, is much more appealing, particularly in the variant that mixes gray and white.
Both Corsair TC200 series families contain perforated parts to avoid heat buildup, resulting in a better user experience. Both models have integrated lumbar support and a viscoelastic foam-filled neck pad, ensuring ergonomics and comfort.
And speaking of comfort, how could the Corsair TC200 series not include 4D armrests that are adjustable in height, position, length, and depth?
This is a critical value because we will not always find the perfect posture with the same setup, especially if we use this chair for both play and work.
The Corsair TC200 series has a class 4 steel gas lift with a 120 mm stroke, which ensures resistance, useful life, and adaptability.
It reclines up to 180 degrees, has a steel base with a sprayed and double 75 mm wheels made of high quality material, and is simple to glide on any surface.
Corsair has verified that they are already available worldwide, with a suggested retail price of 389.99 dollars.
Post by Bryan C.