'Cry Macho': We watched the latest, and perhaps the last film of the great Clint Eastwood
With more than 40 movies he directed and 70 roles, Eastwood is today considered one of America's most important film actors and directors.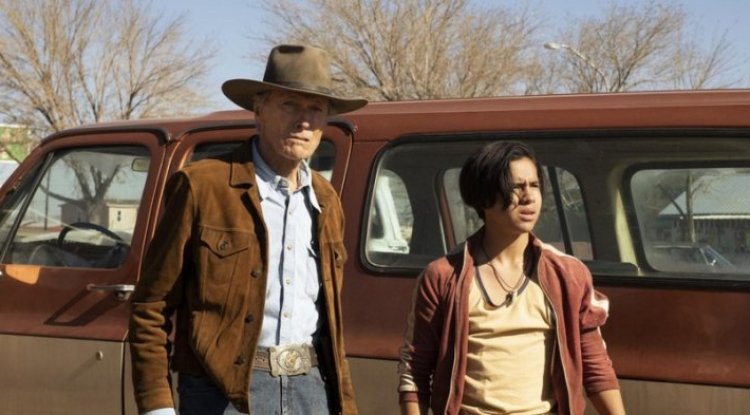 Photo Credits: LILO / Sipa Press / Profimedia
While it's definitely better to go to the movies without any expectations and indulge, it's simply impossible in the case of "Cry Macho," a new film by living American and world film legend Clint Eastwood.
Eastwood became part of the film industry in the mid-1950s when he made his first acting engagements as a 25-year-old. He gained worldwide fame when he appeared in the 1964 film "For a Fistful of Dollars" by the Italian director Sergio Leone, and cemented his star status with roles in "For a Dollar More" and "Good, Bad, Evil," also collaborating with Leone.
Eastwood then proved to be a truly diverse actor. He has starred in war films, action spectacles, westerns, dramas, thrillers, sports films, and comedies. Among these films, "Dirty Harry," "Reconcilable," "Million Dollar Girl," "Escape from Alcatraz," "Eagle's Nest," "Madison County Bridges," and "On the Fire Line" certainly stand out.
At a time when his acting career was on the rise, Eastwood threw himself into directing and in 1971 made his debut with "Nightmare", a thriller in which he played the lead role. He soon proved to be a very capable director and in 1992 he was awarded the Oscar for directing and best film for the aforementioned "Irreconcilable".
Eastwood is one of only two filmmakers to have been nominated for an Oscar on two occasions for the same film in the categories of Best Actor in a Leading Role and Best Director for his work in "The Irreconcilable" and "The Million Dollar Girl."
It is clear, therefore, why "Cry Macho" is not just another film. And as if that wasn't enough, before the film came to cinemas, there were rumors that Eastwood was retiring and that this was his last film role and the last time he directed. He denied this in an interview with the Los Angeles Times but also said he is not currently working on new projects. True, he said that even before he threw himself at "Cry Macho."
As he told the LA Times, the project was first offered to him in 1988, but he was too young for it at the time. He told producer Al Ruddy that he was interested in directing, but that the lead role should be played by someone older, such as Robert Mitchum, then 71 years old. Those plans eventually failed, and "Cry Macho," an adaptation of N. Richard Nash's novel, ended up on a shelf
Eastwood then, he says, one day decided the project should be given another chance.
"Cry Macho" follows the efforts of a former horse breeder and rodeo rider from the US state of Texas Mike Milo (Eastwood) to reunite his boss and his son, the son whom he left as a child in Mexico with his mother.
It sounds like a movie made for Eastwood, especially after he showed with the films "Gran Torino" and "The Mule" that he is by no means ready to retire.
By: Amber V. - Zexron