Dynaudio Focus to Become First Streaming Speakers
Dynaudio's new "Focus" streaming speakers, unveiled at High End 2022, will be the first to have the room correction "Dirac Live" as a built-in function.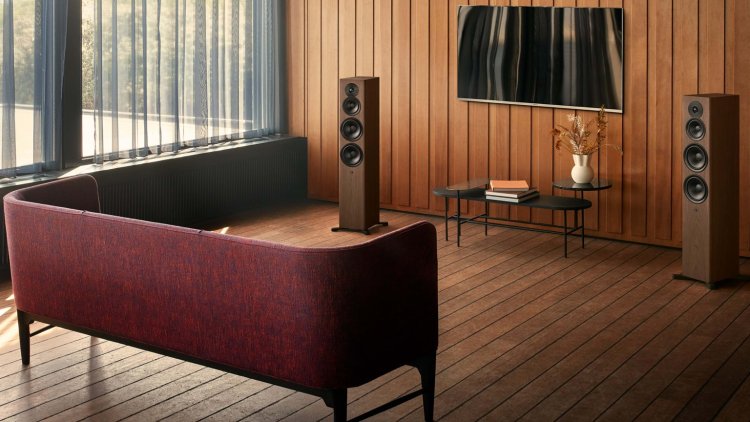 Photo Credits: Dynaudio/Promo
After showcasing three new wireless-powered speakers from the "Focus" line at the Munich High-End Audio Show 2022, Dynaudio and Swedish company Dirac have now announced that these speakers are "Dirac Ready," which means that the room correction system "Dirac Live" is completely integrated into the speakers themselves.
The Dynaudio Focus models – the stand-mounted Focus 10 as well as the two floorstanders Focus 30 and Focus 50 – are thus the first streaming speakers to have this technology embedded within the speakers rather than requiring an external device, according to the businesses. Because of the "Dirac Ready" certification, licenses for the "Dirac Live" room correction can now be downloaded, activated, and purchased for the "Focus" speakers.
Dirac Live is a digital room correction technology that promises to optimize speaker performance in any environment by correcting for the room's influence on the sound. Dirac's unique impulse response correction method is believed to improve the sound in a variety of ways, including a bigger sweet spot, more precise staging, and deeper and tighter bass, among others.
Børresen Speakers: Compact and filled with Technology
Only the basket for the speakers' woofer, which is manufactured of zirconium utilizing a 3D printing technology, is almost 4000 dollars. Other characteristics include a titanium-coated driver membrane, an ironless drive, a titanium-coated voice coil former, and a ribbon tweeter with an incredibly powerful neodymium drive.
As a result, the sound is astonishing, and the price is now the most we've seen for a tiny 2-way standout speaker: 96,000 dollars — with the appropriate stand.
Post by - Bryan C.