Electric Polestar 5 is to provide greater range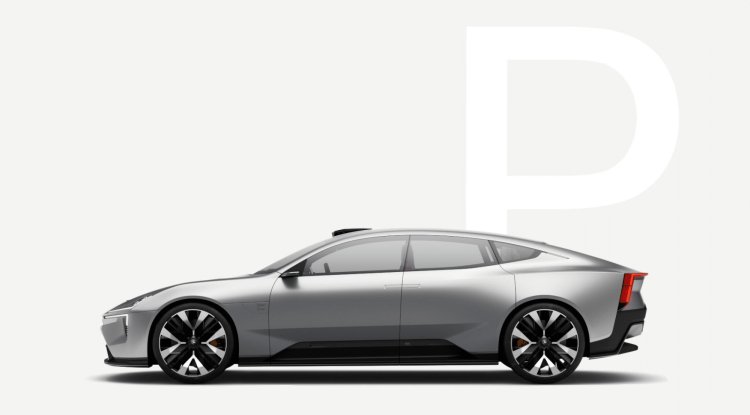 Photo Credits: Polestar/Promo
Electric car manufacturers are continuously looking for ways to reduce weight, which should improve the range available on a single charge.
Polestar 5 will use a new platform constructed of bonded aluminum for this purpose.
Electric vehicles have numerous advantages and, in some ways, outperform combustion models. Unfortunately, they do not always end out properly, and there is still a long list of flaws in their situation. The high curb weight is undoubtedly one of the issues.
Small crossovers can weigh up to 2 tons, and the electric Mercedes EQS weighs approximately 2.5 tons. Quite a bit. Heavyweight can have a severe impact not only on handling but, more crucially, on the range. It's no surprise that automakers are working hard to make electric vehicles lighter.
Polestar 5 will be based on a new lightweight platform
The hero of this paragraph was already visible - the Volvo brand boasted about images depicting the new electrician. We must confess that the design is very appealing, reminding us of the Porsche Panamera. As a result, it is evident that we will be dealing with a car geared toward sporting performance.
A sports automobile, of course, cannot be too hefty. As a result, the Polestar 5 will be built on a new platform that will be made of glued aluminum rather than the previously employed welded framework.
Using the gluing aluminum process minimizes the amount of material required, but has a detrimental influence on production time. The reason for this is the adhesive's lengthy hardening cycle. As a result, the company decided to hunt for a solution that would allow for more efficient car production, and happily, it was able to accomplish the desired result.
The manufacturing method that will be employed, for example, in the Polestar 5, consists of integrating the vehicle body and the battery platform into one. Polestar's director of vehicle engineering, Steve Swift, indicated that the target structural stiffnesses had now been met.
Furthermore, Swift believes the Polestar 5 would have higher torsional rigidity than a standard two-seater sports car and will weigh less than cars in smaller sectors.
You shouldn't anticipate acquiring an electrician who is lighter than a combustion engine car all of a sudden. The issue is still the weight of the batteries. Despite this, the Polestar brand's efforts might have a favorable impact on the weight, allowing the range to be expanded on a single charge.