LG CineBeam 4K - laser projectors for 2022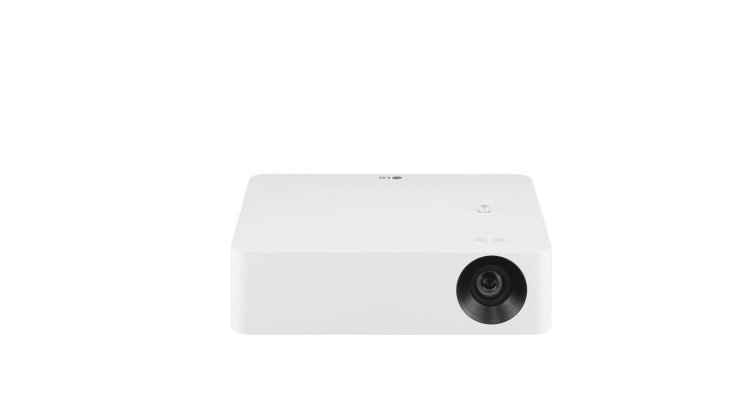 Photo Credits: LG/Promo
It is not unexpected that individuals are abandoning traditional television in favor of these internet on-demand services as service platforms become more present and full. This is something we are seeing more and more with televisions, which are being replaced by alternatives such as LG's CineBeam home projectors.
And it is that these systems not only allow us to adjust the size of our screen to much larger formats, but they also provide us with some additional benefits such as easy portability without sacrificing image quality; or the presence of the LG webOS operating system inside, which allows us full access to streaming services such as YouTube, Netflix, Disney +, and even Apple TV without the need to connect a mobile phone or a computer.
In fact, the company has just announced the addition of two new 4K laser projectors built particularly for home usage to its catalog: the CineBeam HU715Q and CineBeam HU710P.
Starting with the new CineBeam HU715Q 4K, we find a device with an exquisite design, a luxury fabric cover from the well-known Dutch textile manufacturer Kvadrat, and the ability to blend in with any room in our home without drawing attention or clashing with the rest. Of several elements.
Sobriety that conceals a "beast" on the inside. And it is an ultra-short throw projector (or UST), which requires only 20 centimeters between it and a wall to display screens of up to 120 inches. With an Ultra HD resolution of 3840 x 2160 pixels, adaptive contrast, and automated brightness adjustment, or LG's TruMotion technology, the size will be accompanied by remarkable quality.
Something that, when combined with its integrated twin 20W stereo speakers, gives us an experience comparable to enormous televisions. Furthermore, because of its exceptional brightness of up to 2500 ANSI lumens, this projector is powerful enough to be used outside, even during certain hours of the day (although the company recommends use after sunset).
Finally, thanks to its comprehensive connectivity area, which includes three HDMI ports with eARC and two USB 2.0 ports, we may use various peripherals to enhance the playback experience.
However, the CineBeam HU715Q 4K is the less expensive model on display today, since the CineBeam HU710P is intended at a higher price point.
The HU715Q has a laser light source, whilst the HU710P has a wheelless hybrid laser and LED light source, yet both versions have a lamp life of more than 20,000 hours. However, there will be other noteworthy distinctions.
And it is for this reason that the second model drops the UST designation, requiring a little more space in front of the wall for its projections, with a minimum projection distance of close to three meters to reach a 100-inch screen, despite increasing its maximum image size. projected up to a whopping 300 inches.
Switching to a light source, on the other hand, helps create vivid colors and deep blacks to compensate for its lower brightness level of 2000 ANSI lumens. A reduction that will also be seen in its speakers, which will be reduced to 5W of power. Nonetheless, as previously stated, it is a superior model.
And the one that, among other things, has a 1.6x zoom lens, a throw ratio of 1.3 to 2.08, and lens shift capability, all of which are significant enhancements over the CineBeam HU715Q.