Smartwatch Tag Heuer with a luxury price tag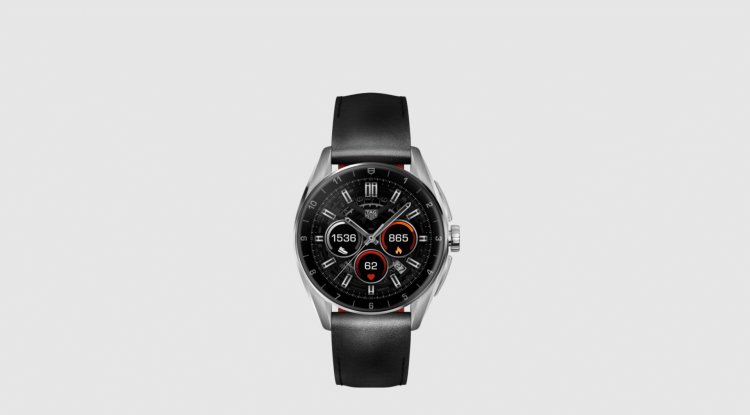 Photo Credits: TAGHeuer/Promo
Smartwatches have transformed from simple devices that display time to ultra-advanced gadgets that fit on our wrists. They receive notifications and calls, access applications, and even analyze our health and physical activities.
Wondering if a smartwatch is a gadget for you?
It depends on how you use your smartphone, what obligations you face every day and what your lifestyle is like, and whether you want to improve it in some segments.
Tag Heuer will soon offer the new Connected Caliber E4 model to smartwatch lovers who love when their connected devices abound in style. A luxury wearable device with Wear OS will cost $ 1,800. Tag Heuer was one of the first traditional luxury watch manufacturers to launch the expensive $ 1,500 Connected Watch smartwatch in 2015. A few years later, the $ 1,600 Connected Modular 45 followed, and last year, a Super Mario version of the Connected Watch arrived.
The new 45 mm Connected Caliber E4 watch has a larger crown than its E3 predecessor and a sophisticated button design for easier use. The OLED display is covered with ultra-durable flat glass and buyers have the option of choosing steel or more expensive titanium as the main material. The usual range of strap types and colors is available. For those who want something more elegant and smaller, there is a 42 mm variant that is suitable for formal occasions rather than the gym. It has a thinner case, a smaller frame, and an arched sapphire crystal covering the display.
Inside, the watch is equipped with the latest Qualcomm Snapdragon 4100 Plus platform, Bluetooth 5.0 interface, brighter display, altimeter, accelerometer, heart rate monitor, compass, and GPS sensor. Tag Heuer says the 45mm model has a 30% longer battery life than the latest generation E3 and offers all-day use that includes an hour of running and two hours of walking or five hours of golf.
The 42 mm version should last all day, but only with an hour of tracking. There is also a charger in the form of a stand, to which the watch is attached with magnets. The watch will run on Wear OS 2 but will receive a free upgrade to Wear OS 3 in the second half of the year. The Connected Caliber E4 watch will go on sale on March 10 at a price of $ 1,800 for a 42mm steel model. The price of the 45 mm steel version starts at $ 2,050 with a rubber strap and reaches up to $ 2,550 for a titanium model.