Qualcomm and Microsoft - new VR solutions?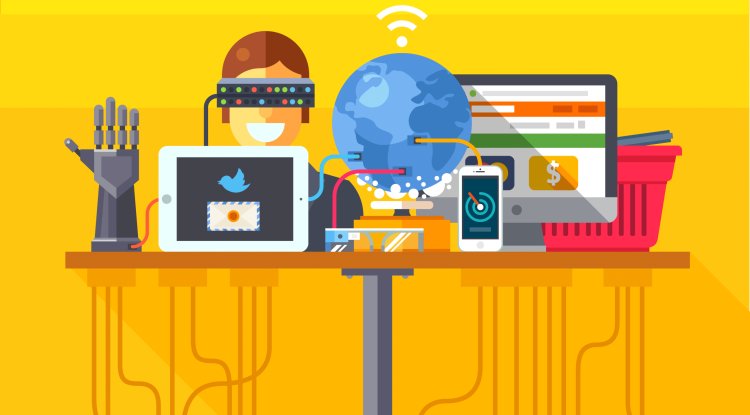 Photo Credits: DepositPhotos
Is the metaverse the future of the Internet? The company seems to be entering in VR. The latest in this series are Qualcomm and Microsoft.
An interesting joint announcement about the launch of a partnership between Qualcomm and Microsoft took place as part of the recently completed CES. U.S. companies say they "believe in metaverses" and will therefore start working together on solutions that should accelerate the adoption of augmented reality technology in the consumer and professional sectors.
"Metaverse is the future"
The collaboration of these companies is already visible in the chip that runs HoloLens 2, Microsoft's headline for augmented reality. It will now be expanded with the development of specialized chips for AR technology and everything related to it. The ecosystem that will bind to metaverses and augmented reality will thus be closely tied to these chips, and they will enable new forms of more compact glasses, lighter and more energy efficient, that will allow users to better "immerse" themselves in virtual worlds.
Qualcomm says they are "excited to work with Microsoft to expand the acceptance of AR hardware and software across the industry." At Microsoft, they say their goal is "to inspire and empower others to work together to develop a future in the metaverse, based on trust and innovation." They also hope that their collaboration with a specialized chip maker will help the entire industry "unlock the promises of the metaverse".
Qualcomm already has its own augmented reality development platform, called Snapdragon Spaces, which relies on their chips, technologies for tracking, recognizing and locating objects in augmented reality and navigating in combinations of virtual and real spaces. For now, it is primarily focused on Android phones and related glasses, and in the future, it could move to a new Microsoft headset.
The question is, did we expect this to look exactly like this one day?
We really are. It looks interesting, it creates a different impression on everyone, the work does not look like before, the possibility of displaying anything is changeable, there is even room for advertising and artificial 'trial' of the product. Marketing goes to a higher level.
https://www.youtube.com/watch?v=de0HgyUBBic&ab_channel=Snapdragon
The appearance of the glasses may not be the brightest, but you should keep in mind what is needed in them to fit and ensure quality work. The cable is there and maybe someone is bothered, but technology is advancing, it probably won't stay.
It is true and we are getting closer to virtual reality. virtual reality live software has been created. Every day we have more gadgets, we can practice in VR. We can buy digital art, objects. We can visit places created in VR. We have the opportunity to earn and play games with NFT in VR.
Probably we will have to connect everything very soon, blockchain, VR, cards, life... People almost don't live without the Internet, most of them are used to VR, even though it is still on the rise.
Will life be more expensive in VR or in reality? Are we running away from reality?