Special games we remember from 2021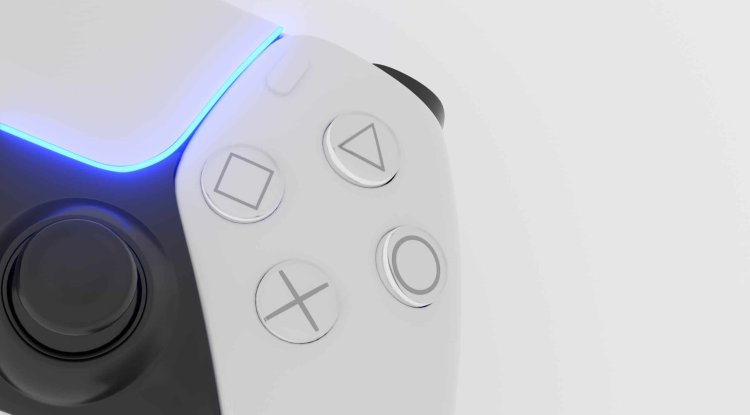 Photo Credits: DepositPhotos
1.
It Takes Two
A truncated marriage is repaired in several ways. Sometimes the honest conversation is needed, sometimes distance is needed, and sometimes it is necessary for your daughter to accidentally turn you into dolls by magic, who are forced to cooperate to break the curse ... There was no dilemma when choosing the game of the year, it is It Takes Two !! You can already guess from the title that teamwork is a key part of mechanics. Therefore, grab the first person at hand, whether it is a partner, girlfriend, daughter, son, friend, friend, relative or distant relative, put the controller / keyboard in your hands and get ready in 10 to 15 hours of pure fun or hair pulling (depending on individual skills), where you will be met by the authors of the game because with the purchased copy you get a free copy for the partner with whom you intend to play.
The enthusiasm for this game was well summed up by our columnist Qzma: "There is no better way to evaluate a person than playing cooperative games together. Newlyweds to play It Takes Two on PlayStation for two hours, so if all goes well, the registrar can schedule a date. "
https://www.youtube.com/watch?v=ohClxMmNLQQ&ab_channel=ElectronicArts 2.
Psychonauts 2
After a decade and after waiting, we finally got the continuation of the cult game from the mind of one of the best creators from the world of games. Genius Tim Schaefer was in no hurry and that can be seen! The beauty of Psychonauts 2 stems from the fact that each level represents the pathlessness of one's mind, where literally anything is possible. The team and the team let their imagination run wild, creating situations that cover a full range of emotional epithets, from sad and tragic, through comic and insane, to bizarre and those who literally fell from Mars. It is theoretically impossible to get bored with the game before, after fifteen hours, you put an end to the campaign.
https://www.youtube.com/watch?v=liJTZfJhOcs&ab_channel=IGN 3.
Valheim
It was mid-February when the Vikings came and, as they usually do, suddenly and without notice. The small independent studio Iron Gate has had its hands full since then because Valheim simply exploded on Steam (in just 13 days, two million copies were sold). What is so appealing about the often repetitive struggle for survival in a targeted graphic environment? Let the heads of big companies brainstorm. The army of players, for whom this is undoubtedly the title of the year, said their part.
https://www.youtube.com/watch?v=liQLtCLq3tc&ab_channel=IGN 4.
Death's Door
Devolver again? What do we do when they tear up? In this case, the accomplice is Acid Nerve, a two-member studio from Manchester, to whom everyone who played the obscure Titan Souls regularly mentioned his family. Although somewhat more cultivated, Death's Door is also a challenging title. The game puts us in the role of a young black crow who gets a job as a reaper in an organization called the Reaping Commission. It is a bureaucratic system for taking souls to the afterlife, similar to something created by Franz Kafka. Namely, a large number of souls refuse to go to the other world, but remain in a monstrous form between the worlds. However, on your first task, things go wrong...
Regardless of the dark premise, the atmosphere is much brighter with the pleasant design of the locations, music and wisely dosed humor. With an obvious twist on Zelda and soul-fighting titles, Death's Door delights with its dynamic and brutal fight.
https://www.youtube.com/watch?v=D_tmwz-AhgQ&ab_channel=Xbox 5.
Marvel's Guardians of the Galaxy
The wacky space company reached the radars of the broad masses in 2014, when it appeared on the big screen. Hence, it is a bit strange that the developers from Eidos-Montreal (Shadow of the Tomb Raider, Deus Ex: Human Revolution and Mankind Divided) decided to rely on the original comic material when creating the game. The Guardians therefore "do not look like themselves", which you will quickly forget when you get a good story and skillfully written dialogues, which with an adequate soundtrack make this game top fun.
https://www.youtube.com/watch?v=QBn8ST8rELc&ab_channel=MarvelEntertainment 6.
Inscryption
Card indie among capitalists? No, it's not a mistake. Where we see the name of the publisher Devolver Digital, we know that something unusual is waiting for us. They did not fail this time either. Inscryption is a horror rogue-lite mix of fantasy card game, escape room adventure and JRPG in which you share a party against a hostile entity. The stakes are, you guessed it, your life. Complex mechanics requires a little more patience. That shouldn't discourage you, because this is one of the most original games in the last few years.
https://www.youtube.com/watch?v=aneRbQGRIMc&ab_channel=DevolverDigital 7.
Forza Horizon 5
There are also Xbox racehorses, which are located under the hood. The continuation of Forza Horizon was long overdue and he did not disappoint. So much content in one place is rarely seen: you can chase a campaign, wander around a map, deal with dribblers, perform the craziest challenges, tear down billboards ... On the other hand, there is a graphic perfection that makes a lump in your throat. What an argument in favor of purchasing an Xbox Series console!
https://www.youtube.com/watch?v=U3mEOHvSUyw&ab_channel=Forza 8.
Ratchet & Clank: Rift Apart
As far as we are concerned, here is the only title that has so far adequately employed the hardware of the new "Sony". After so many years of following the world of games, there are few who send our jaws to the floor. The new Ratchet & Clank succeeded. A special level of dynamics was introduced by the current journey through several dimensions, which takes place without any delay. A phenomenal action-packed adventure!
https://www.youtube.com/watch?v=55PRv_e00wc&ab_channel=PlayStation 9.
Deathloop
Who could have guessed that "Marmot Day" would inspire a new genre of science fiction? Its kind of derivative is Deathloop, one of the titles that Sony used to bump into its chest when presenting its new console. In September, Studio Arkane delivered an interesting story about a Colt Vaughn, who was trapped in a seemingly hopeless cycle. The solution is the liquidation of seven key people who keep the anomaly active, and the epilogue is an uncompromising high-budget title. Unfortunately, that online stores offered half the price at the end of the year suggests it did not go well with the audience. A pity...
https://www.youtube.com/watch?v=FxgwIP4Cqpc&ab_channel=PlayStation 10.
Returnal
Who could have guessed that "Marmot Day" would inspire a new genre of science fiction? This is exactly what has been happening for the last few years, so there is no shortage of films in which the protagonist starts the same day again. So does the game Returnal. Don't be fooled by the famous press, this is an innovative, aggressively different game, which does not hesitate to put you to the test almost unimaginable for other AAA titles ...
https://www.youtube.com/watch?v=Jv4BjWoB-NA&ab_channel=PlayStation