Fiio K5 Pro ESS review: a quality DAC for all pockets
For just over 200 dollars, the Fiio K5 Pro ESS that we are examining today provides us with everything we need to enjoy a first-rate musical experience.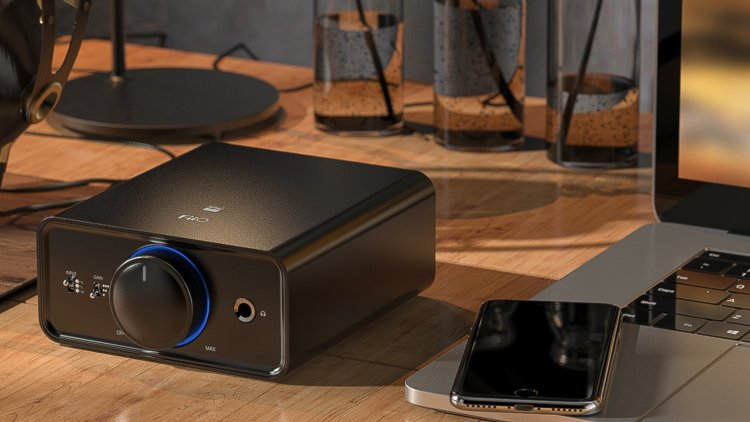 Photo Credits: Shutterstock
In this regard, the Asian brand provides us with a compact model made of aluminum, with dimensions of 120.5 x 130 x 55 mm and a weight of 436 grams, that we can sit next to our digital audio source without taking up too much space.
On the front, there is a big wheel for adjusting the volume, a selector for choosing between three different inputs (USB, Optical, and RCA), and another for "playing" with up to three gain levels.
Make use of its built-in amplifier to gain up to 10 decibels. On the opposite side of the volume control wheel, we discover a 6.35 mm Jack connector for listening to music through headphones.
The Fiio K5 Pro ESS lacks a 3.5mm jack. So, if our headphones are of this type, we must use an adapter that, in our experience, does not always provide excellent performance... so, in that case, we propose that you also acquire headphones with this sort of connector.
Unlike the K9 Pro, this device lacks Bluetooth connectivity, which is actually the least crucial feature for us. In any case, it is recommended for headphones ranging from 16 Ω to 300 Ω, with a power of 1.65W (16Ω) and 1.5W (32Ω), and an output impedance of less than 1.2 Ω.
On the back are the physical inputs stated above, the power supply, and an RCA output for connecting, say, a set of speakers. It is crucial to note in this situation that if we wish to listen to music through our headphones, we must ensure that the speakers are turned off, otherwise the music will be played on all channels.
It is something that has piqued our interest because generally, this type of equipment distinguishes one output from another when we connect the headphones. It's nothing major, but it's something to consider.
In addition to fewer connectivity possibilities, the main difference between the k9 Pro and the k9 is in the audio processing processors used by the company. If we were talking about the most advanced chips on the market, we'd have to "make do" with mid-range chips... which, we tell you, continue to deliver excellent results.
In this regard, the AKM AK449 chip is in charge of sound processing, and although being supposedly mid-range, it allows us to handle audio of up to 32 bits. The crowning achievement, however, is its XMOS XUF208 USB decoding chip, which supports up to 768kHz and native DSD decoding, while being geared for audiophile consumers who wish to play high-quality digital music.
The combination of both chips delivers excellent audio fidelity and quality that we just cannot equal on our PC, let alone our smartphone. In general, the FiiO K5 Pro provides a very clean and warm sound, with bass that is more strong from the start than with entry-level or even mid-range amplifiers, as well as highly clear mid and high tones that are gentle and lack shrillness.
What we enjoyed best about it was its wide dynamic range and how it allowed us to distinguish the intricacies of the various instruments, allowing us to feel the music as if we were at a performance.
If, on the other hand, this equipment is to be used for gaming, the absence of a 3D processing chip may detract from the experience that some specific sound cards provide. However, if sound quality and music enjoyment are important to us, there aren't many competitors on the market that can compete with the Fiio K5 Pro at this price.
Post by Bryan C.