Gigabyte is making a cheap motherboard for Intel
Are you planning to build a computer with new Intel processors, but don't want to spend a lot of money on hardware? We have good news!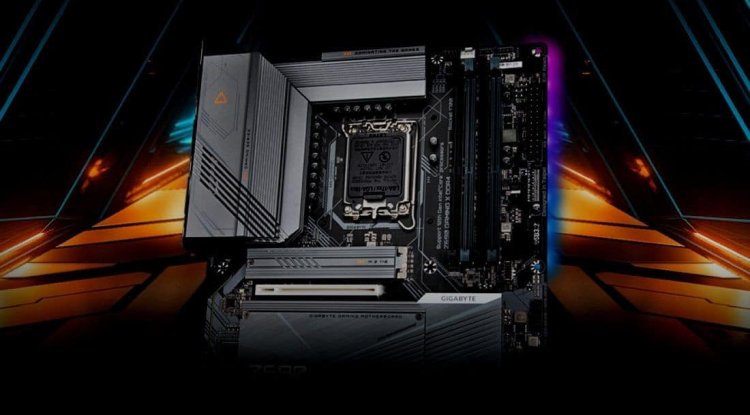 Photo Credits: gigabyte / promo
Are you planning to build a computer with new Intel processors, but don't want to spend a lot of money on hardware? We have good news! Manufacturers are preparing cheaper motherboards for LGA 1700.
The new Intel processors were very well received among testers (we had the opportunity to check the Core i9-12900K and Core i5-12600K ). The problem, however, is the motherboards for the LGA 1700 - so far, only the top, expensive models with the Z690 chipset are available for sale (eg ASUS ROG Maximus Z690 Extreme, which costs over 1,000 dollars). We know that manufacturers are also preparing cheaper alternatives with H670, B660, and H610 chipsets.
The new motherboards will also support Intel processors under the LGA 1700 but will offer worse functionality. What can we expect? TechpowerUp service has prepared a list of functions of the 600 series models.
The main difference comes down to the poorer set of ports. The new boards will also offer limited overclocking options - in the case of models with the H670 and B660 chipsets, it will be possible to overclock RAM (above the native controller clock in the processor), and in the H610, neither the processor nor the RAM memory.
Gigabyte B660 Gaming X DDR4 - cheap B660 motherboard for gamers
We know that producers are already working on new motherboards (we expect their premiere at the beginning of next year). The Gigabyte company is sure to release the Gigabyte B660 Gaming X DDR4 model, which could become a new hit for building efficient and inexpensive gaming PCs.
The motherboard has an interesting, effective style that should attract players and enthusiasts. The large, massive heat sinks on the CPU and chipset power section are also noteworthy.
The manufacturer has provided support for dual-channel DDR4 memory sets, which are cheaper and better available than the new DDR5 models. In addition, there are three PCI-Express x16 slots (one PCI-Express 5.0 x16 for a graphics card), as well as three M.2 PCIe 4.0 x4 slots (one of them has a heatsink) and four regular SATA.
On the back, there is a basic set of ports - incl. four USB 2.0 ports, two USB 3.2 Gen1 (5 Gb / s) and two USB 3.2 Gen2 (10 Gb / s), HDMI and DisplayPort outputs for integrated graphics, as well as a 2.5G LAN network adapter. The manufacturer also provided an 8-channel sound card (with six audio connectors - only two were available in the Z690 models ).
The price of the new board is not known yet, but it will certainly be lower than the models with the Z690 chipset (the Z690 Gaming X DDR4 costs about $ 250).