Patriot introduces discs with a graphene heat sink
A good and inexpensive drive for a computer or laptop? The Patriot company has an interesting proposition- the P400 models should be of interest to enthusiasts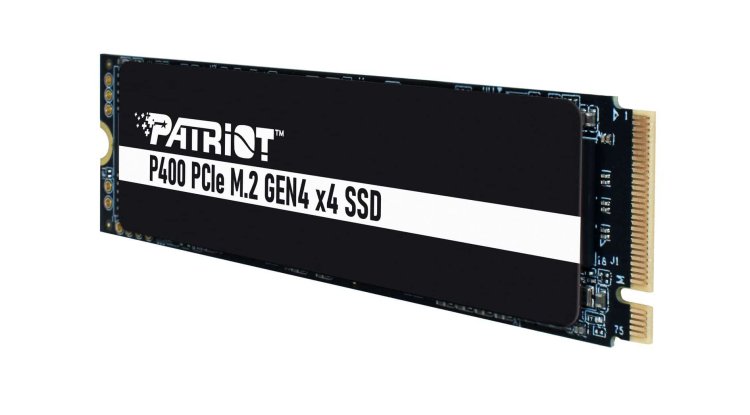 Photo Credits: Patriot / promo
A good and inexpensive drive for a computer or laptop? The Patriot company has an interesting proposition here - the P400 models should be of interest to enthusiasts, avid gamers, but also content creators and professionals.
Patriot P400 drives are the successors of the Patriot P300 models that debuted at the beginning of last year. What can you expect?
The premiere of Patriot P400 drives
The P400 models use the PCI-Express 4.0 x4 interface, thanks to which they offer much better performance than their predecessors - maximum sequential transfers reach 5000/4800 MB / s, and the number of random operations reaches 620,000 / 550,000. IOPS.
The producer boasts of using a modern controller and high-quality NAND chip but did not disclose any details here. The carriers are equipped with a graphene heat sink (translated into normal language - with a graphite coating), which is to effectively dissipate heat during intensive use of the carrier.
Thanks to their compact size, the P400 models will prove themselves not only on desktops but also on laptops, where the disk space is very limited.
Specification of Patriot P400 drives
capacity: 512 GB, 1 TB
type: M.2 2280
interface: PCIe 4.0 x4 / NVMe 1.3
efficiency - transfers:

512 GB: 5000/3300 MB / s
1 TB: 5000/4800 MB / s

performance - random operations:

512 GB: 550,000 / 450,000 IOPS
1 TB: 620,000 / 550,000 IOPS

warranty: 3 years

512 TB: 400 TB (TBW)
1 TB: 800 TB (TBW)
Patriot P400 models will be available in two capacitive versions: 512 GB (PLN 429) and 1 TB (PLN 699). The manufacturer provides a 3-year warranty on the media with a fairly high TBW limit.
I must admit that the hardware looks quite promising - such disks can be a good alternative to models for PCIe 3.0 (especially since PCIe 4.0 can be found in almost all new Intel and AMD platforms).