Google's new device, the Chromecast with Google TV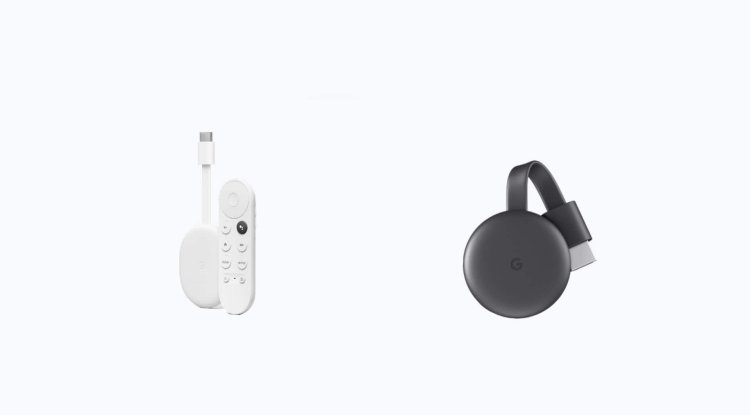 Photo Credits: Google/Promo
Google just unveiled the latest version of its popular Chromecast, the first with Google TV as the ruling system. Meanwhile, there is already evidence showing that the corporation is working on a gadget of this type, but more ambitious, in order to compete in an environment where powerful rivals are gaining ground.
Chromecast was not revolutionary at the time, but it was the most popular gadget or streaming device ever created, owing to its ease of use and low cost. However, the scenario is becoming more intricate as there is more and more content to provide, and a replacement was required to go in that direction. So the Chromecast with Google TV appeared as a device with a redesigned UI, ready to take on nearly anything that comes it's way, always speaking about streaming entertainment.
The current Chromecast, on the other hand, lacks certain crucial qualities, such as device storage. That is why a relay, or possibly a new device from the same family but with different characteristics, could be in the works for Mountain View.
They claim to have discovered a reference to a product under development named Boreal. It would be a Google TV device, and given how close it was to the previous launch, it seems surprising that it is a conventional Chromecast with improved features. They might simply increase the storage or power of the same gadget.
Now, the most recent Chromecast to hit the market is not only lacking in storage: the latest version of Android TV, the platform on which Google TV is based, is nothing more than an interface of the first — requires, for example, hardware decoding for the AV1 format, support that all current Chromecasts lack and a new device would not only be the chance to make it happen: it would be the only way.
Although Google's timelines for releasing new versions of Chromecast have generally been slack, it is not unreasonable to believe that a new Chromecast is in production, rather than a box in the form of Nvidia Shield TV. It might be either product: there is room on the market for both. We will find out throughout the course of this year, which has only just begun.
Is it worth buying a Smart TV set-top box, and if so, which one?
If your TV has its best years behind it or has never had as much to offer as you hope for, it's definitely worth it. Buying a set-top box is definitely cheaper than buying a new TV set and as long as you have no objections to the picture quality, don't even hesitate. However, do not count on a unanimous answer to the question "which one should you choose?" If it were that simple, instead of five (or even six if you add Shield), we would have just given one. It all depends on what you expect.