GPU tiles are said to come from 3nm production by TSMC
The rumors say Intel is using TSMC's 3nm production for the graphics unit from Meteor Lake. The products are planned for 2023.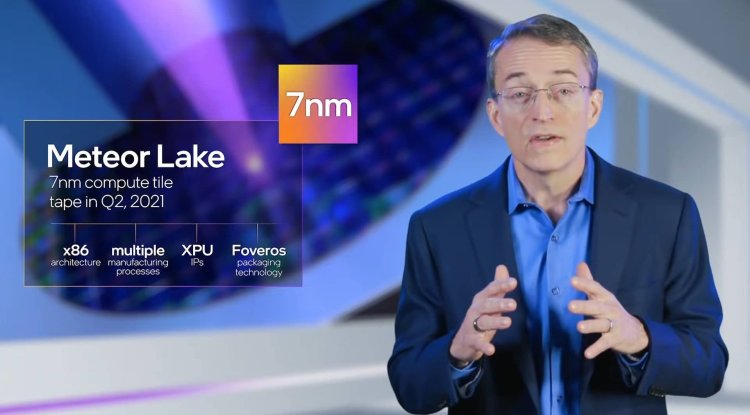 Photo Credits: Intel
With the low-power processors Lakefield and Meteor Lake, Intel is known to want to say goodbye to the traditional, purely monolithic approach to chip production and to fall back on a new packaging technology that has been internally dubbed Foveros. Instead of a single chip, there are several tiles that, at least in the case of Meteor Lake, should not run exclusively from the production lines of the chip manufacturer's own fabs.
https://www.youtube.com/watch?v=eMmCYqN6KSs
There were already rumors that the GPU tile would be produced by the contract manufacturer TSMC, with 5 nm (TSMC N5) in the room. In the meantime, however, there is talk of 3 nm and thus TSMC N3 for the GPU in current reports. Overall, Intel is relying on a total of three different manufacturing processes for the Meteor Lake processors planned for the second quarter of 2023, should previous speculations prove to be true.
In addition to the already mentioned GPU tiles from TSMC N3 production, the packages also include a compute tile from Intel's "Intel 4" production (7nm) and an SoC LP tile, meaning the I / O -The, from TSMC N5 or N4 production added.
Meanwhile, Meteor Lake is not Intel's first product range, for which the manufacturer uses TSMC's production lines. Various Intel products have already rolled off the assembly line at the Taiwanese manufacturer. For example, Intel announced the manufacture of Xe-HPG (Arc Alchemist) GPU tiles as products using TSMC's N6 manufacturing, while Ponte Vecchio is using chips manufactured in the TSMC N7 and TSMC N5 technology nodes.