How the movie "Taxi Driver" and Jodie Foster inspired the assassination attempt on the President of the United States
He saw his qualities in the disturbed protagonist ... And thus in Iris his salvation.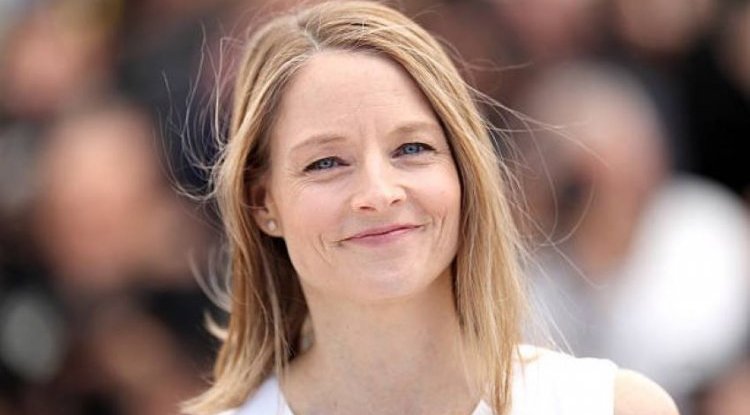 Photo Credits: Pascal Le Segretain | GETTY IMAGES
"Oh God, this is really starting to bother me," 18-year-old Jodie Foster told a man in 1981 who kept calling and harassing. She hung up and continued not to answer his letters. A few months later, in a mad attempt to win her love, he tried to assassinate the President of the United States.
Most people at the mention of Jodie Foster's name first think of the rape victim she played in "The Accused," the role that earned her her first Oscar, or FBI agent Clarice Starling in "Silence of the Lambs", for which she returned home with another statue. Maybe someone will think of "Panic Room" or "Bugsy Malone". Foster is proud that the doings of John Hinckley Jr. failed to determine her, her legacy, and her life writes the Independent.
It all, just about everything, started with "Taxi Driver". In 1975, Foster was 12 when she appeared in a Martin Scorsese film as a teenager and prostitute named Iris. Iris caught the attention of veteran Travis Bickle (Robert de Niro) who, after failing to assassinate the presidential candidate, shot Iris's pimp and became a hero. It was her first big role.
She hated the T-shirts and platforms she had to wear, preferring clothes for boys at the time. However, her torments paid off very quickly when "Taxi Driver" became a hit, launched her career, and she starred in some of the best films ever. However, the film was unplanned and a catalyst for bizarre and traumatic events that irreversibly changed the course of several lives.
On the other side of America, in Hollywood, young John Hinckley Jr. watched this film for the first time. Hinckley was already in poor mental health. He quarreled with his family, he was hooked on Valium and expelled from the neo-Nazi extremist group. Then the "Taxi Driver" fell into his hands. He saw his qualities in the disturbed protagonist ... And thus in Iris his salvation. He started dressing like Travis Bickle, checking military clothes and boots, keeping a diary. And developed a real obsession with Jodie Foster.
He began to stalking her
She, meanwhile, dropped out of school and began studying at Yale in 1980, completely uninterested in the fame the "Taxi Driver" brought her. She wanted to be normal.
"I wouldn't say I lost my childhood, but I experienced a loss of control for the first time then, like when you're completely lost," she said later. She stuck to her style, hung out with people who didn't crave comfort, became part of a school play - all the while unaware that Hinckley was following her to Connecticut.
Foster didn't even know he existed until he started bringing her letters to the door. She ignored them because after all, he wasn't the only fan whose messages filled her mailbox. Hinckley left her dozens of songs, letters, messages in which he told her about his deep "love". When every attempt went unanswered, he started calling her on the phone.
"Who is this?" she asked during their first telephone conversation.
"This is the person who's been leaving messages in your mailbox for the past two days," he said.
Foster handed his letters to the dean of the faculty. At that time, women were taught that if they ignored the unwanted attention of men, they would leave them alone. However, in many cases, this turned out not to be true - the more Foster turned his head on Hinckley, the more his obsession grew.
"Jodie is the only thing that matters to me now. Everything I do in 1981, will be exclusively for her benefit. I think I would rather not see her in this world than see her with other guys" - he stated in his diary on New Year's Eve 1981.
The attempted assassination of the President of the United States
In March of that year, he wrote her last letter. In it, he emphasized his plan to "commit a historical work", following the example of a film that confused his mind. He decided to assassinate the president.
"As you know, I love you very much. Jodie, I'd probably abandon the idea of ​​getting Reagan in a second when I could only win your heart and live with you for the rest of my life, even in complete darkness. I admit to you that the reason behind this decision of mine is that I can no longer wait to impress you. I have to do something that will convince you that I am doing all this just for you" - he wrote to her in a letter he never sent.
He left his hotel room, went to the Washington Hilton hotel where President Reagan had just given a speech, and waited. When Reagan showed up, Hinckley fired. He fired six bullets in 1.7 seconds.
He was the first to hit White House spokesman James Brady, who remained handicapped and died of complications due to this injury 33 years later. The next victim was police officer Thomas Delahanty, Secret Service agent Tim McCarthy, who threw himself to protect the president. Hinckley was defeated and arrested, but not before one of his bullets ricocheted and hit him in the arm. In all that chaos, Reagan wasn't even aware that he was wounded ... until he started coughing up blood. He arrived at the hospital on the verge of death.
That afternoon, Foster was walking around campus with her best friend. She heard that Regan had been shot, but she continued with her daily duties. It was only when she returned to the room in the evening that her roommate told her what this assassin was trying to do. Her life was filled with lawyers, FBI agents, and even another maniac who gave up plans to kill the actress because she was "too pretty." Journalists followed her everywhere.
She finally gave an interview to "Esquire" in which she talked about the misconceptions that people weave around celebrities.
"Anyone can buy a poster, stick it in their closet, and think about that slender movie star in detail. He'll think he knows everything about her. He will possess her external reality. That's how Hinckley "knew" me. That woman on the screen did everything she could to introduce herself to everyone, to tell them that they could meet her, take her home ...
When she told Hinckley during the trial that she had nothing to do with him, he shouted, "I'll get you, Foster." Due to his insanity, he was found not guilty on all 13 counts of the indictment. He was locked in a psychiatric hospital from which he was released with certain restrictions in 2016, on the condition that he never contact the actress.
Whether the man who tried to assassinate President Ronald Reagan and who, according to experts, has impaired mental health, will be able to live in the house with his mother and brother, without any restrictions, will be decided by the court only on August 30 this year.
By: Olivia J. - Gossip Whispers