Huawei MateBook 14s - is it worth the hassle?
Huawei recently introduced the Huawei MateBook 14s, a high-performance laptop, which provides users with a seamless digital experience and ensures productivity while on the go.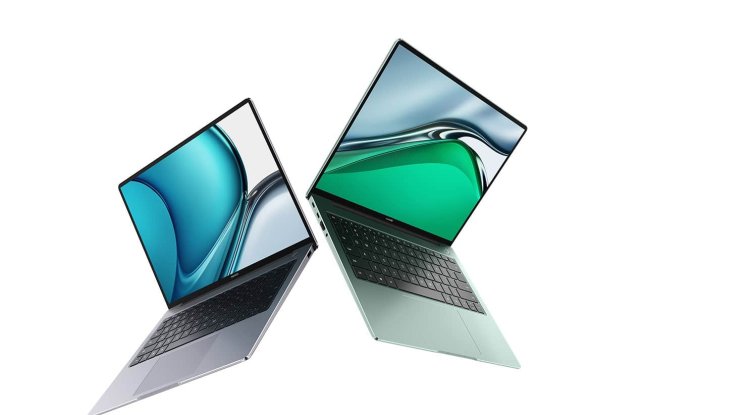 Photo Credits: Huawei/Promo
Huawei recently introduced the Huawei MateBook 14s, a high-performance laptop, which provides users with a seamless digital experience and ensures productivity while on the go. Like other recently introduced products from the MateBook family, the new Huawei MateBook 14s fulfills all the wishes of one digital nomad: it provides easy portability while providing a large screen and powerful performance. What highlights it is the range of Huawei smart innovations that provide a seamless experience of use.
Huawei Share, Huawei's innovative solution, allows users to easily share files between different devices, without the need for various cables. Transferring videos or documents from your smartphone to a new Huawei MateBook 14s laptop is enabled with just a few taps. Moreover, the simultaneous collaboration feature of multiple screens allows the user to control two devices on one screen. In this way, the user on the screen of the Huawei MateBook 14s laptop, will also be able to see the screen of his Huawei smartphone.
As its name suggests, the multi-screen collaboration feature makes seamless collaboration between the two devices easier. Huawei Share is built into the touchpad, and screen collaboration begins with the smartphone attaching to the Huawei MateBook 14s touchpad laptop transfer. When two devices are paired, file transfer is enabled by simply dragging files through the interface. Peripherals such as mouse and keyboard, it is also enabled to control a paired smartphone or tablet, and the user can even use applications on one device to open files stored on another device. In this way, the user will be able to edit the photo taken by a Huawei smartphone on a Huawei MateBook 14s laptop, without first manually transferring the file. In addition, the user can make and receive audio and video calls via Huawei MateBook 14s, and use the computer's microphone and camera to talk.
Another useful feature of Multi-screen Collaboration technology includes different screen modes, which increase productivity and provide a new experience of using multiple devices within a single ecosystem. Three screen modes are available, each tailored to a different user need: Mirror, Extend, and Collaborate.
Mirror mode copies the laptop interface to the tablet, displaying exactly the same content on both devices. For example, when a user creates content on a laptop, they can take advantage of Mirror mode and copy the content to the tablet screen, to have a detailed overview of the whole process. Also, Mirror mode provides the user with quick solutions when technology fails him. For example, the user must give a presentation, but the projector in the room does not work. Using Mirror mode, the user shares the contents of his laptop to a tablet, through which everyone present follows the presentation.
Extend mode can be used as an external display for your PC. This mode will increase the user's efficiency by giving them more space to view and compare content. Users often use an additional monitor on their desk to improve productivity. But given the bulking and non-carry ability of traditional monitors, Huawei MateBook 14s and MatePad 11 are ideal devices for business travel. While traveling on a train or plane, users can use a tablet to read, edit files, listen to music, or watch videos. And when a user reaches their destination, they can turn on Extend mode, which turns the tablet into a laptop monitor. Wherever they are, users are allowed to use two screens and a more productive work environment.
Collaborate mode removes barriers between Windows and HarmonyOS 2. Users can use the laptop mouse to drag and drop the selected text, photos, and files between the two devices. At the same time, the user can use the laptop keyboard to respond to messages and emails received on the tablet. New updates to the Multi-screen Collaboration feature also allow you to open three mobile apps on your computer at the same time. Collaborate mode is perfect for multitaskers who like to have all business and private activities in one place.
Users of the MateBook 14s laptop can also wirelessly project their computer screen onto the Huawei MateView monitor, raising the level of their productivity with a screen ratio of 3:2. With Duplicate or Extend mode, users can efficiently multitask by opening multiple windows at once. Also, productivity is increased by the ability to quickly drag files through the interface.
Huawei Share is not the only surprise Huawei has prepared for its users. PC Manager is another feature that Huawei has been perfecting for years, and it provides a number of practical features that make the use of the Huawei MateBook 14s laptop and other Huawei devices even more enjoyable. One of these features are Instant Hotspot, which, with one click in PC Manager, allows the user to connect the computer to the Internet, using smartphone mobile data. PC Manager is a feature that centralizes all user media, so managing a photo gallery on your device is much easier. Taking screenshots is a built-in tool that allows the user to take rectangular, window, full screen, or free screenshots with just a few clicks.
Special offer
Users who buy Huawei MateBook 14s by the end of the year will receive a laptop and mouse backpack as a gift. The offer lasts until the stock expires. The MateBook 14s comes in Space Grey and is available to buy from Huawei's sales partners.
In addition to the MateBook 14s, Huawei recently introduced a Watch GT 3 series of smartwatches that comes in two sizes, and all users who decide to buy a watch as a gift by the end of the year will receive an additional two bracelets that are easy to change.
Another new product from Huawei is the MateView GT curved monitor of the beautiful Star Ring design, which brings premium gaming performance. It is available in two sizes, from 27 and 34 inches.
The Huawei MateBook 14s retails for £1,199.99 / AU$2,400 which works out at around $1,650 in the US, however, you will have to have one shipped over because of the still ongoing ban on Huawei.