Icarus: PvE survival game from Dean Hall with a new ray-tracing feature
Icarus an RTXGI implementation will be received which implements a new feature called "Infinite Scrolling Volumes" for ray tracing.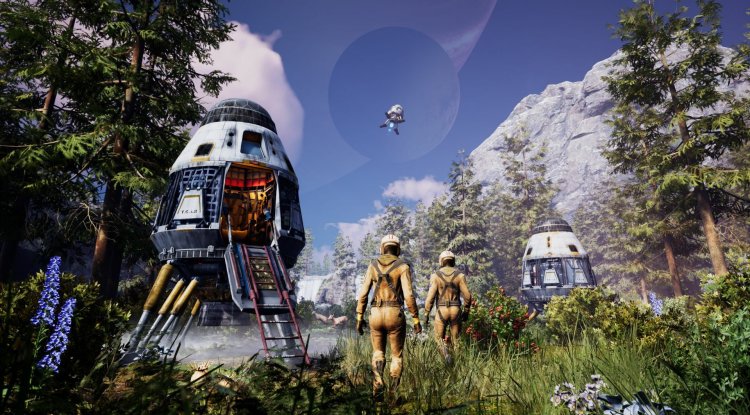 Photo Credits: RocketWerkz / Steam
The PvE survival game for solo and co-op players by DayZ developer Dean Hall and his studio RocketWerkz, which will be released on December 4th, recently had its final beta weekend before its early access debut. In the meantime, the makers have revealed more about Icarus' ray tracing technology. Focus is on the "Infinite Scrolling Volumes" based on RTX Global Illumination (RTXGI), whereby the lighting volume around the player's character is continuously updated.
According to the developer report, RTXGI enables dynamic, realistic rendering for games by calculating diffuse lighting with ray tracing. It more realistically models how light bounces off surfaces (indirect light) rather than being limited to the light that hits a surface directly from a light source (direct light). This allows for infinite reflections of light and soft shadows, showing how light and colors bounce back from nearby surfaces.
This is how the feature works
For Icarus, according to the developers, this means that you can see more details in the undergrowth that is shaded by trees, and also have better lighting in caves. There are also forest fires that are reflected by huts that will soon be burnt, nice dropship starts, and more details at night. Shadows should have more details and fewer dark spots, while the lighting also changes when bases are built or trees are felled.
"In the past, global illumination was typically used for static scenes or interiors. In an open world like Icarus, that's different."
So far, according to the announcement, global illumination has mostly been set or precalculated and stored in lightmaps or radiation probes for a specific level or a specific room. With Icarus, however, an "infinite" volume of global lighting is made available to the player without a huge amount of memory being required to store an infinite number of lighting probes.
https://www.youtube.com/watch?v=26qqsYE626A Illustration in the video
Nvidia recently gave a foretaste of the new technology in a video showcase that is embedded below these lines. Meanwhile, Icarus also supports the image-smoothing and performance-enhancing Deep Learning Supersampling from Nvidia (DLSS) and now costs 24.99 euros on Steam, but has an introductory discount of 10 percent until December 13th.