Intel Core i5 12600K - the best-buy processor now
Intel Core i5 12600K is a new processor from 12th generation. It is based on a hybrid architecture that uses a high-performance and energy-efficient core.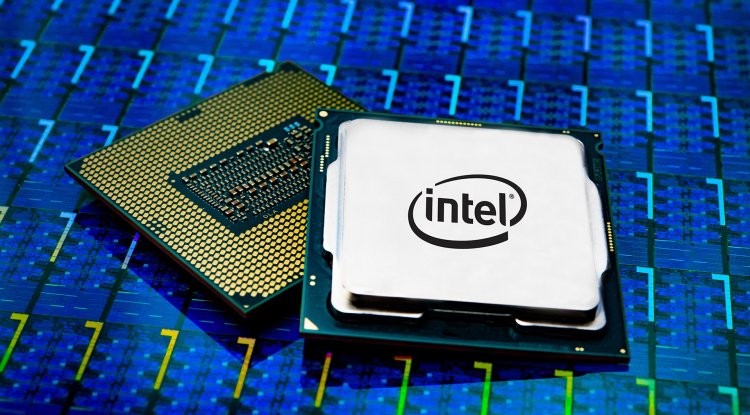 Photo Credits: Intel
The manufacturing process of the Alder light processor is based on the Intel 7 process, which is linked to Intel's earlier 10-nanometer manufacturing process. Intel's 12th generation processors run on the LGA 1700 socket, unlike the previous one (LGA 1200) but also all other generations that have been produced so far.
When it comes to the i5 12600K specifically, it has a total of ten cores. Six out of ten cores are high-performance cores, while the remaining four are energy efficient. The number of threads that this really powerful CPU has is 16. Operating clocks also differ for Performance-core (high-performance) and Efficient-core (energy efficient). With Performance-core, their operating clock is 2.8 GHz, and with Efficient-core, the clock is slightly higher and amounts to 3.7 GHz. The highest operating is 4.9 GHz for high-performance cores and 3.6 GHz for energy-efficient cores, which in practice proves to be very fast and powerful.
When it comes to cache, the i5 12600K has 20 MB of Intel Smart Cache and 9.5 MB of Total L2 Cache.
The maximum power consumption of this processor is 125W at standard clock speed and at maximum turbo clock speed it can reach 150W.
What's new in the new generation of Intel processors is that they support DDR5 RAM. If you are planning to buy or maybe have DDR4 modules, don't worry, compatibility is included. The maximum amount of memory that the i5 12600K can use is 128 GB. When it comes to the memory speed that this new processor can use, it is 4800 MT / s for DDR5 RAM and 3200 MT / s for DDR4. Dual-channel memory mode is supported. There's also PCIe 5.0, another big plus for this really great CPU.
The Intel i5 12600K has an integrated GPU which, although improved, is still far from Ryzen's competitors. It is an Intel UHD Graphics 770 with 32 execution units, a clock speed of 300MHz, and a maximum clock speed of 1.45 GHz. This graphics supports DirectX 12 and Open GL 4.5, and a maximum of four displays can be connected to it. You can see how this integrated graphics has coped with some of the popular games in the video that follows.
https://www.youtube.com/watch?v=IWk_AaQc3vQ&feature=emb_title
The latest and currently most powerful i5 has a number of advanced technologies such as Intel Optane Memory, Intel Thread Director, Intel SpeedShift Technology, Intel Hyper-Threading, and all others that make this processor a very capable CPU for serious work and of course gaming.
In addition to the usual, there is also the i5 12600KF, a processor without integrated graphics that is not faster in operation, and its only advantage is a slightly lower price compared to its "serious" brother.
If you are only interested in gaming, this processor is by far the best purchase. The processor is almost twice cheaper than without any dilemma the powerful i9 12900K since it is only 6% slower in games. Considering that the i5 12600K is capable of "chasing" a very high number of FPS with an adequate discrete graphics card, you will almost not even feel this 6%.
In support of how powerful and capable the latest i5 processor is, the fact that the bottleneck with RTX 3080 graphics card is 1.42% in Full HD resolution, and in 4K only 0.86, ie almost non-existent! Compared to the currently most powerful Ryzen 5950X processor, the difference in gaming is 7%, but in favor of Intel! See for yourself in the video that follows which FPS is presented in some of the newer gaming titles.
https://www.youtube.com/watch?v=EdFxznmVpbw&feature=emb_title
Of course, it should be borne in mind that the 5950X is an older processor, so AMD's response to Intel's Alder Lake is expected soon. The race of these two giants is becoming more and more interesting.
In order to use the full potential of the i5 12600K, you will need some of the quality (unfortunately very expensive) motherboards marked 690. Asus ROG Strix Z690-F Gaming motherboard proved to be the best according to a large number of IT experts. The price of this board is $ 400. In second place is the MSI MPG Z690, and in third place overall, but the board that pulls out the highest performance is the Asus ROG Maximus Z690 Hero.
Of course, if you're not someone who plans to overclock and use every milli-percent of the power of this processor, the new i5 will work quite well on lower-end boards and better prices. The MSI PRO Z690-A stands out as the Best budget motherboard, with a price of around 250 to 260 dollars.
The new i5 processors saw the light of day on October 27, 2021. The price of the Intel Core i5 in Europe ranges from around 327 euros for the i5 12600KF to around 357 euros for the i5 12600K, ie the model with integrated graphics. It should be borne in mind that these, like all "K", ie unlocked Intel processors come without a cooler or cooling system.
So, you will need more money to buy air or water cooling for the processor.
To conclude, if you are now buying a gaming computer that is capable of very serious work - 12600K is definitely the best choice. It will remain the best choice until AMD shows and announces its trump card in this class. All true enthusiasts are looking forward to seeing what a company that has made a real turnaround with Ryzen processors in the fight against Intel has prepared in the new generation.