Intel markets "Atlas Canyon", the cheapest NUC
The Intel Atlas Canyon micro PCs are now available and stand out as the chip giant's cheapest NUC series mini computers.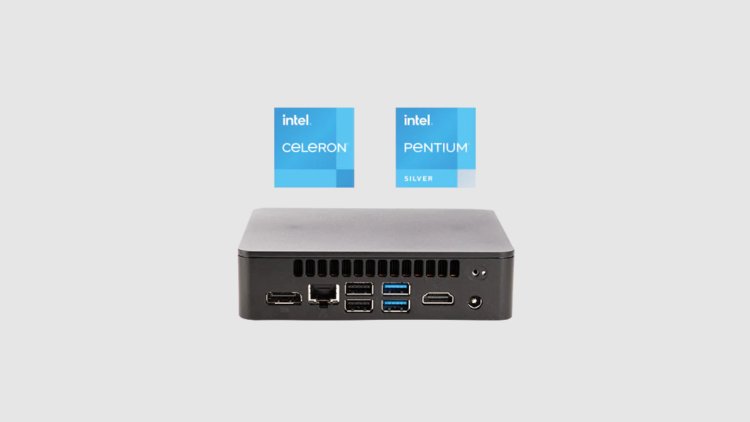 Photo Credits: SimplyNuc/Promo
The NUC series is an undisputed leader in the mini-PC market, with models such as the current " Serpent Canyon " featuring Core 12 processors and next-generation dedicated graphics.
This series provides top-tier performance and connection, but it is not cheap. Intel released the NUC 11 "Essential" at the start of the year in order to cover that simple and affordable market segment.
These models use the 15-watt Intel Jasper Lake platform with Pentium and Celeron CPUs and integrated graphics and have the series' small chassis (13.4 x 11.4 x 3.5 mm).
They can accommodate up to 32 Gbytes of RAM memory via two SODIMM slots and up to 4 Tbytes of storage capacity via M.2 to PCIe solid-state drives.
It has Wi-Fi 5 and Bluetooth 5.0 connectivity, as well as a variety of connectors including:
1 x HDMI.
1 x Display Port.
2 x USB 3.2 Gen 2 Type-A.
2 x USB 3.2 Gen 1 Type-A.
2 x USB 2.0.

1 x 3.5mm microphone input.

1 input of 3.5 mm for loudspeakers.
These Intel Atlas Canyons are available in a variety of configurations through the retail channel. To give you a sense of the costs, a configuration with a Celeron N5105 processor, 8 GB of RAM, a 128 GB SSD, and Windows 11 Pro costs $299.
Intel also sells a barebones version enabling users to install their own memory, storage, and operating system, with Windows and Linux support and a price tag of $150.
For consumers who want to place this NUC in their own chassis, Intel plans to sell the base NUC11ATBC4 motherboard.
If you want the cheapest NUC, the Intel Atlas Canyon is for you. We hope to see you on the global market shortly.
Post by Bryan C.