Jeep has suspended the sale of the Grand Cherokee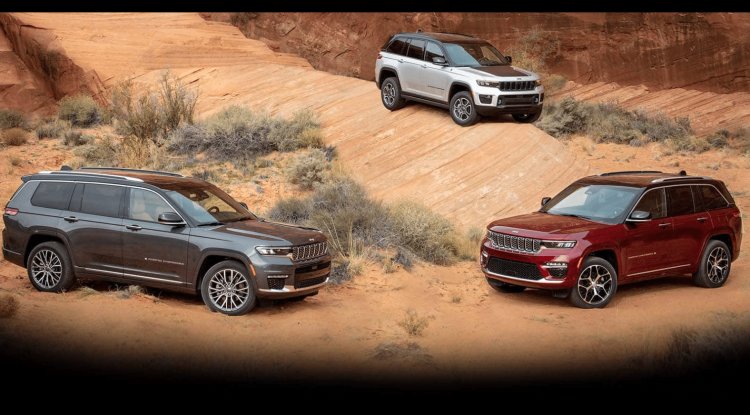 Photo Credits: JEEP/Promo
The current generation of the Grand Cherokee and Grand Cherokee L is apparently plagued by critical issues, preventing owners from entering them.
On the Jeep Garage online forum, an increasing number of owners have recently complained about issues with new vehicle keys that prevent remote unlocking of the new generation of Jeep Grand Cherokee vehicles. When the owners physically enter their automobile by utilizing the key, the car is said to begin acting as if it has been stolen. As a result, it is nearly useless in practice.
"My Grand Cherokee didn't recognize the key," complained a forum user in a post. "It appears that something went wrong with the antenna or module in the vehicle," the message continues. As a result, the vehicle was to be delivered to a workshop, where the system would be detached, inspected, and rejoined. The automobile subsequently started responding to the key again, but the identical situation occurred the next morning.
Similar issues were observed by other car owners, who also had recurrences even after the car was returned for repair. The issues are said to be primarily with new automobiles sold by dealers this month. One forum user even mentioned that he couldn't leave the parking lot with his recently purchased car.
The Drive was to receive e-mails from a number of new Grand Cherokee and Grand Cherokee L owners complaining about this strange conduct. Stellantis should have even contacted dealers to halt selling specific vehicles owing to electronics issues, according to available evidence.
There should be an issue with a component known as a "Radio Frequency Hub Module," which stops the automobile from communicating normally with the key.
"We have discovered the issue and are speeding the delivery of the required parts to our dealer network," a Jeep representative tells CarScoops. "The issue has only affected a small number of automobiles and does not necessitate a safety alert. We contact clients to inform them that the free service is now available."
The company now prefers to solve problems for consumers who already own the problematic vehicle, therefore automobiles in the dealer network will follow later. Because the company only debuted the European version of the Grand Cherokee last week, European consumers are unlikely to be affected.
The new Jeep Grand Cherokee is finally coming to Europe, but only with a four-cylinder
Grand Cherokee is available with V6 or V8 engines in the United States, only a four-cylinder plug-in hybrid is available in Europe.
Jeep debuted the new generation Grand Cherokee vehicle in January of last year, but it was an expanded Cherokee L model with three rows of seating. The traditional Grand Cherokee arrived a few months later, but it will not be available in Europe until this year.
Stellantis has only recently made the Jeep Grand Cherokee, the model year 2022, available in European countries. A model that has already established itself as one of the few original American SUVs on the European continent, but will only be offered with one engine - 4x4.
This is a plug-in hybrid powertrain that combines a turbocharged 2.0-liter four-cylinder petrol engine with a pair of electric motors, as many of you are surely aware. The end result is a combined power output of up to 208 kW (380 hp) and torque of 637 Nm.
The Grand Cherokee is also available with 3.6 V6 or 5.7 V8 HEMI engines, although considering their emissions, we wouldn't expect much from genuine imports. According to WLTP, the plug-in hybrid variant will have a completely electric range of up to 51 km.