Let's make some noise! David Bowie got weird dancing tributes and some super fresh releases!
It's time for another hype up and listening to the best guitar riffs, and electronic beats this week. From the British underground to paying homage to the new sounds!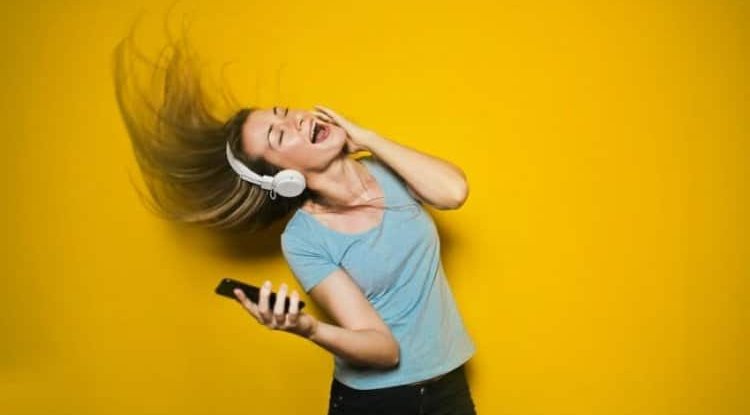 Photo Credits: Unsplash
A new compilation of arrangements, from classics to rarities, one of the greatest. David Bowie on this album deals with 17 artists trying to find a connection between him and soul, RnB jazz, funk, and gospel music. It's a connection that may not have been explored before but is very active and alive, and this album is real proof of that. Because in essence, big hits like Heroes, Sound, and Vison or Golden Years did not lose on their quality and originality. Khruangbin, Helado Negro, Jeff Parker, Meshell Ndegeocello, and Matthew Tavares are just some of the performers who are more than famous on their stages and bring that popularity to this tribute as well. This compilation just proves that his spirit is still there and hovers over us, even in places we may not have expected at first.
The hip-hop industry loves posthumous albums but this one greeted us much faster than we expected. It's hard to talk about this album, its quality, and messages, and not connect everything with the great tragedy that saddened us all a few months ago. And if we are to be completely honest, the question is whether we would listen to it today because unfortunately, DMX has not been in the spotlight for a long time. On the album, we can hear his classic style, interpersonally rough vocals on old school beats, with guest appearances from colleagues from past lives. There's Jay Z and Nas on the same track, but so are Alicia Keys and Bono. Together, everything seems like a gathering and the last tribute to an authentic madman and a character who was always so close to being the greatest, and that may have cost him his life.
Have you recently listened to some music in which every new tone, chorus, and riff are completely unpredictable? You are probably haven't ever since the last album of this British band came out. Black Midi creates extreme music, sometimes quiet, sometimes repetitive, sometimes terribly noisy. And where is the enjoyment? Well, that may be a question for another occasion, because music, in addition to offering enjoyment, must also touch some corners in your heads and thoughts that you didn't know existed. It has to pull the chakras out of you but on the inside. And for that, you will need the Cavalcade album. Avant-garde progressive rock awaits you, mixed with punk, strings, synths, and jazz. Listen to it at least once in its entirety and then go back to what makes you happy.
Damien Jurado is one weird guy. He has twenty albums behind him and is still relatively unknown. Although he travels around the world and is a favorite of the music press. However, his name still does not sell the said press. On his twentieth album, he continues to sing songs about some loners for loners. His music is so intimate that when you spin these songs you feel like he is playing a solo concert in your room. Just for you. His voice breaks through like an echo through the tunes created by his guitar and mini band. Nothing will change after this album, but it will be nice while listening to it on the repeat.
By: Olivia J. - Gossip Whispers