LG anticipates CES 2022 and presents a new TV
CES 2022 is just around the corner and LG will be one of the brands that will present various products, including two new televisions in its lifestyle segment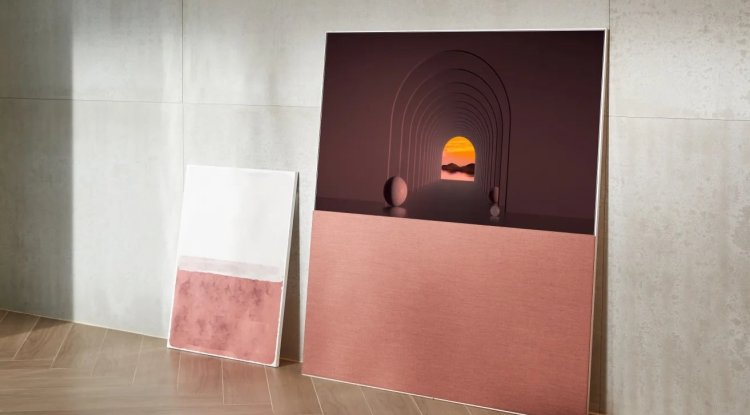 Photo Credits: LG/Promo
CES 2022 is just around the corner and LG will be one of the brands that will present various products, including two new televisions in its lifestyle segment that, in addition to their technical characteristics, stand out as an ornament in the living room of the houses; one even has wheels.
These televisions belong to the Lifestyle TV line and are the LG ObjetTV 65Art90 and LG StanbyME 27Art 10. The first is a premium TV with a 65-inch OLED Evo panel and 80-watt power speakers that promise the highest quality of audio and sound. The new TV eliminates all unnecessary elements and embraces only the essentials to create a singular piece of perfection that blends with your wall. It looks like a piece of art from every angle and imbues your space with class.
But its external design is also important, as it comes with an interchangeable fabric cover designed by Kvadrat, a Danish company dedicated to the textile world. This fabric comes in three colors and according to LG it can double as a wall hanging.
On the other hand, the LG StanbyME is a much less traditional and more curious television. The screen is 27 inches, but the important thing is not the size but the small stand with wheels that makes it a company television that can be installed anywhere in the house. The StanbyME has its own battery that delivers up to three hours of continuous use.
In addition to the above, this model is designed to connect to mobile phones and duplicate the screen of an Android or iOS phone and thus be useful for video calls.
The two announced TV models will be shown in greater detail during CES 2022; surely, that will be the time to find out about prices, release dates, and territories in which they will be available. The second TV is the most eye-catching and, if the price is right, it could turn out to be a very interesting product.
https://www.youtube.com/watch?v=GlvCIOmZ6uw