LG started producing gaming laptops
The LG UltraGear (17G90QTM) is the company's first gaming laptop. What will it have to offer to those who decide to buy?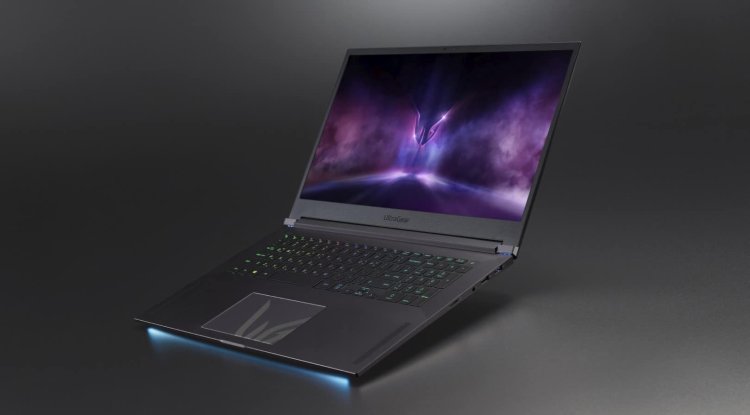 Photo Credits: LG/Promo
The LG UltraGear (17G90QTM) is the company's first gaming laptop. What will it have to offer to those who decide to buy?
LG UltraGear, the first of its kind from LG
In April, after much earlier rumors, LG raised the white flag and officially announced its withdrawal from the smartphone market. At that time, it was announced that the company would focus on areas where the company was doing better. It turns out, however, that this is not all, because at the same time investments in new sectors of the market are planned. Although LG has already dealt with laptops, it is the first time it boasts of a gaming laptop.
Not surprisingly, it will extend the UltraGear lineup. Just like the fact that it is to be related to other LG laptops, specifically those from the LG gram line. Mainly in terms of design, which is supposed to be very handy. Despite the large screen and a large battery and performance, the weight will not exceed 2.7 kilograms. LG UltraGear will also be equipped with an aluminum housing (black with purple accents) and, of course, a keyboard with an RGB backlight (for each key).
"The LG UltraGear gaming laptop has everything you need to take on the latest games, giving you the smooth, responsive gameplay all gamers want. Our first-ever gaming laptop, the 17G90Q, sets itself apart from the competition with its high-end specifications, large, high-quality screen, and a sleek, lightweight design that maximizes convenience and portability. "   - Seo Young-Jae, senior vice president and head of the IT business unit at LG explained.
But let's move on to many of the most important issues. Specificities regarding components. The 11th generation Intel Tiger Lake H processor working with the NVIDIA GeForcerTM RTX 3080 Max-Q graphics card, dual-channel RAM with a maximum capacity of 32 GB, and SSD disk is responsible for the performance.
The screen will actually be large, 17.3-inch. An IPS panel with an aspect ratio of 16: 9, Full HD resolution, and a refresh rate of 300 Hz was placed. Emphasis is also placed on the cooling system with a steam chamber and the emphasis on the best sound thanks to the built-in two-channel speaker system and support for DTS: X Ultra technology.
Specification LG UltraGear (17G90QTM)
IPS screen, 17.3 inch, Full HD, 1 ms, aspect ratio 16: 9, refresh rate 300 Hz
11th generation Intel Tiger Lake H processor
16GB / 32GB DDR4 RAM
NVIDIA GeForce RTX 3080 Max-Q graphics card
M.2 SSD drive with a capacity of up to 1 TB
Full HD webcam with stereo microphone
Wi-Fi 6E, Intel Killer Wireless
keyboard with RGB backlight, 2-way speaker (2.0 W x 4) with DTS X Ultra, fingerprint reader on the power button
93 Wh battery
dimensions 400 x 271.6 x 20.9 - 21.4 mm
weight 2.64 kg
When will the LG gaming laptop be available for purchase?
It will not be an immediate market debut. In the official announcement, LG announces that LG UltraGear will debut in the first quarter of 2022, but only in the United States and South Korea. Residents of other regions will also have the opportunity to reach for it, but at a later, yet unspecified date.
It is difficult to make final judgments now, especially at the mysterious price, and according to the manufacturer (and everyone else), everything looks great as always on such occasions. Only tests will verify this. Whether LG will come across new customers in its new endeavor and the first impressions everyone will have is yet to be found out after the premiere of the product. Stay tuned!