Lisa Su: Great enthusiasm for RDNA3 roadmap
Intel CEO Pat Gelsinger had already presented, now AMD CEO Lisa Su has a say. What are AMD's expectations for 2022 and beyond?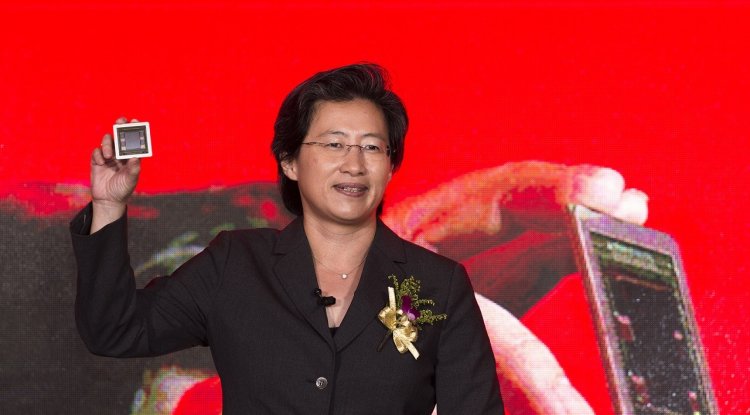 Photo Credits: Gene Wang / Wikimedia Commons
Intel CEO Pat Gelsinger had already presented, now AMD CEO Lisa Su has a say. What are AMD's expectations for 2022 and beyond?
In contrast to Gelsinger, who has only been CEO at Intel since the beginning of 2021, Lisa Su has been in the executive chair at AMD since 2014 - and can look back on an impressive development, especially in the last three years. Just like Gelsinger, Su spoke about the ambitions of "her" company at the Credit Suisse Technology Conference. For AMD, too, there are confident forecasts and interesting statements about the roadmap.
AMD on supply shortages
Su was first asked, of course, how AMD has managed to produce such good results in the face of supply shortages in the semiconductor industry - and what the prospects for the coming quarters look like. According to Su, AMD has been "very aggressive" in making sure they are working with partners in the supply chain. And at every level of the supply chain, i.e. wafers, back-end capacities, substrates, logistics, etc. The entire semiconductor industry has made progress here, but one has to accept that "the demand in 2021 was so much higher than anyone thought of us four quarters ago ".
AMD continues to invest in capacity, even over the next 3-4 years. In this way, further capacities will also have been built up in 2022, because the demand environment in 2022 "will develop very well in all AMD market segments," said Su. The product portfolio is also well positioned so that AMD "can continue to gain shares" - thus AMD is confronting Intel, which wants to expand its market share.
AMD on roadmaps for 2022
And the roadmap for 2022 in particular is head-on against Intel. With the roadmap, AMD wants to "be the best and strive for the leadership position - whether PC, gaming or data centers". The PC roadmap will be presented at the CES in early January - it should be "extremely competitive". With notebooks in particular, "enormous progress" has been made in the last 4-5 quarters. At least in the graphics card market, AMD still has "a few steps" ahead of them. Many of the findings from the CPU roadmap have been adopted here and at least incorporated into the GPU roadmap for data centers. And the chiplet architecture, which has proven very successful for the CPU roadmap, is set to become a "key element" of the GPU roadmap.
But how is AMD developing in the field of ray tracing, where market participants still see Nvidia clearly ahead? AMD sees "very, very good development" in the roadmap for discrete graphics cards. They have only just started with RDNA and the progress in performance per watt and overall performance is "extremely good". The supply in 2021 was limited, although capacities have been increased in recent quarters and great efforts are being made to get graphics cards to go to gamers and retailers - and not to crypto miners. In conclusion, Su believes that they are "quite competitive" and that they are looking at RDNA3 and the Roadmap with great enthusiasm.
The development of the next-gen console SoCs in particular has taught us a lot for other business areas, which is why the architectural capabilities of graphics cards have also evolved. Production for PS5 and Xbox Series S | X will continue to ramp up, as 2022 will be "another year of strong growth for consoles". The climax in the life cycle could then be reached in 2023.