Logitech G413 keyboard - Affordable in two sizes
Available in two variants - Logitech G413 SE in full size and Logitech G413 TKL SE in tenkeyless version, which is shortened by the numeric part.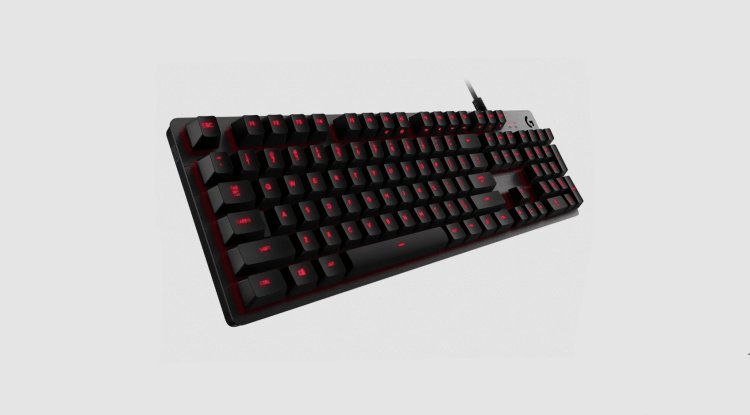 Photo Credits: Logitech/Promo
Logitech G has introduced a new outfit of the already well-known G413 mechanical keyboard, now available in two variants - Logitech G413 SE in full size and Logitech G413 TKL SE in tenkeyless version, which is shortened by the numeric part. The new G413 SE keyboard series brings some interesting innovations that even more serious gamers could certainly recognize as advantages for achieving even better personal results.
DURABLE, CONTEMPORARY DESIGN
Carefully designed keyboards G413 SE and G413 TKL SE are packed in a strong and durable case made of brushed alloy of aluminum and magnesium, and their robust design guarantees stability and minimal flexibility. Unlike its predecessor, the new G413 SE keyboards feature a fine edge finish that your fingers and hands will appreciate. This minimalist and powerful design is complemented by white LED lighting that can be adjusted to your own choice of one of several modalities offered.
HIGH PERFORMANCE TACTICAL MECHANICAL SWITCHES
Designed for uncompromising performance, the G413 SE mechanical keyboards feature tactile mechanical switches that allow players to have precision and quick feedback while playing. Their reliable responsiveness should also be emphasized, especially when it comes to pressing several buttons at the same time. G413 SE keyboards are enhanced for an additional ability to press up to 6 keys simultaneously (6-key rollover ant-ghosting performance) with adequate and timely response of all activated keys which can greatly improve the performance of players and ensure special moves during the game.
LONG-TERM USE WITH PBT KEYPAD COVERS
The new G413 SE keyboards boast a commendable novelty - PBT key caps that make them one of the most durable and high-quality on the market for high-quality peripherals. In addition to being attractive because they do not leave fingerprints, it seems that the keys are extremely durable and resistant to wear, which is supported by the interesting fact that they successfully suffer up to 50 million clicks. If we strive for the optimal combination of quality and functionality at an affordable price, the G413 SE keyboards will undoubtedly justify the choice.
GREATER FUNCTIONALITY WITH 12 FN KEYS
Made from durable materials, including a quality range of high-performance features, the G413 SE offers functional enhancement in the form of 12 FN keys for more efficient management of the benefits they provide to their users. Function keys allow you to adjust the backlight, quickly activate the search engine or calculator, mute and control the volume level, and manage multimedia content using shortcuts to play, pause, and skip content.
In short, the features you need for the highest level of performance are now at your fingertips with the Logitech G413 SE and G413 TKL SE keyboards, and it's up to you to choose the size you want.