Logitech G512 and G513 CARBON Review
Keyboards with mechanical switches have proven to be the best choice due to their consistency and generally good quality, even on more affordable models.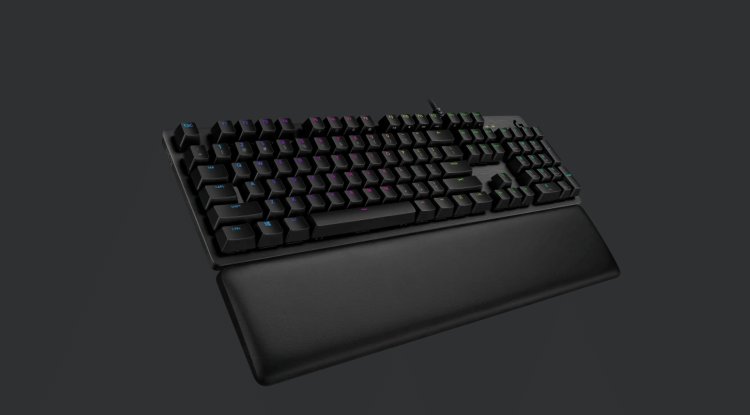 Photo Credits: Logitech/Promo
Logitech G512 Carbon and G513 Carbon - mechanical gaming keyboards that, besides gamers, we are sure to interest all other computer users.
Along with the monitor and mouse, the keyboard is one of the most important devices for interacting with digital content, and its comfort and quality greatly influence the impression of everyday work and entertainment. Keyboards with mechanical switches have proven to be the best choice due to their consistency and generally good quality, even on more affordable models.
Characteristics and impressions
Of course, in quality, Logitech is traditionally one of the best choices as a company with a long tradition that invests a lot in the development of peripherals, especially through its G series, primarily intended for gaming.
Visually, both models are practically identical and are adorned with simplicity and clean lines, without any exhibitions and unnecessary details, as well as of course flawless workmanship, which is expected from Logitech.
The upper surface of the keyboard is actually an aluminum plate with a brushed metal texture and gunmetal gray color, which gives the black keys a slight contrast, which certainly looks much better, more interesting, and even more elegant than the all-black version. In addition to Carbon, we also offer the Silver variant, which is identical, except that the upper plate is in a much lighter metallic shade. The only details next to the button are the G logo in the upper right corner, as well as two indicators for Caps and G lock.
As the switches are mounted directly on the top panel, the button caps are of course raised relative to the surface, and seem noticeably lighter than usual, with very clear and nicely defined markings through which Logitech Lightsync lighting emerges. The lighting itself is well known to us from other Logitech devices and offers individual lighting of each of the buttons in one of 16.7 million colors, as well as eight different effects, including response to sound or screen content. All this can be set in the Logitech G Hub software, and if you have another Logitech device that supports Lightsync, such as. Mouse or speakers, it is possible to synchronize the lighting between them so that everything lights up in the same style.
The lower part of the keyboard is made of plastic, with four rubber pads at the corners that prevent slipping on the table surface, as well as two feet that can be used to place the keyboard at a certain angle to the base. The keyboard cable is solid in diameter and covered with a thick braided shield, and at its end there are two connectors - one for connecting the keyboard itself, and the other for connecting a computer to a USB port on the back edge of the keyboard with easy access.
Differnce
All the above applies to the G512 and G513, and the main difference between the two models is that the G513 comes with a detachable palm rest, which is covered with artificial leather (which also makes it resistant to liquids) and filled with memory foam of excellent moderate resistance. is extremely comfortable and definitely a valuable addition to our personal taste. With a palm rest, typing is very comfortable in both positions, completely flat and with a slight tilt, and in that sense it reminds us of the legendary Microsoft ergonomic keyboards, but in the traditional instead of the broken format.
Another difference between the two models is that the G513 comes with additional caps, as well as a tool for removing them. The factory caps are traditional in shape with a slight indentation in the middle, while the additional ones in this case have straight defined lines around the indentation and are intended only for the buttons that are usually used for gaming.
As for the switches, there are three variants available on both models, so you should pay attention when buying and choose the one that suits you best.
Instead of Cherry MX or some alternatives, Logitech uses its own GX keys, which are at least equal, if not better, than the corresponding Cherry MX model. However, the color-coding is the same as with other manufacturers, so the GX Red switches are completely linear and without tactical response, GX Brown with the tactile response but no click, and GX Blue with click and tactile response.
We tested one model with red keys, which in this case also offer the fastest response for gaming, especially in combination with very light keycaps, as well as one with brown keys that proved to be slightly quieter and more resistant, but very good for typing, and even general use. We didn't have a chance to try the third option, but there is no doubt that they will be the choice of those who don't mind the volume, and they enter a lot of texts and want the ultimate typing feeling.
As for additional options, although the keyboard on the outside is seemingly simple, without additional special keys, Logitech G HUB software actually provides quite a few options for configuring, setting up and making gaming and business easier. It is possible to disable certain keys such as Windows or any other of your choice so as not to disturb you in a particular game, reprogram the functions of any key and assign another function or macro. The Fn key also gives you access to additional functions of some keys, while turning on the G-Lock turns all function keys from F1 to F12 into G keys to which you can also assign separate functions as desired.
https://www.youtube.com/watch?v=h6s0fHULltM&t=4s&ab_channel=LogitechG