Logitech introduces two peripheral combos
Logitech has now announced the addition of two new MX Keys Mini Combo and Signature MK650 Combo keyboard and mouse combos to its line of work desk peripherals, designed to improve the experience and efficiency of workers in various workspaces, including home and remote work scenarios.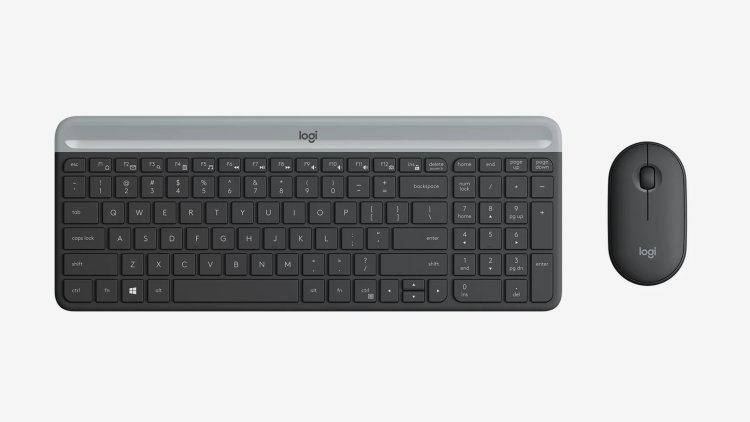 Photo Credits: Logitech/Promo
Starting with these seconds, we find two comfort-oriented peripherals with basic but functional designs that include an integrated armrest for the keyboard and rubber contours for the mouse, allowing us to use them for longer periods of time without discomfort.
However, they will have some productivity benefits, such as new one-key shortcuts and Perfect Stroke typing on the keyboard, or Silent Click and SmartWheel technologies on the mouse, which will allow us to maintain a quieter environment so as not to disturb the rest of the people in the house, and the ability to change the scrolling of the mouse wheel between ultra-fast and ultra-precise scrolling based on the movement we make.
The second Logitech combo, on the other hand, delivers us two of the most recent goods from its most efficient line, including the MX Anywhere 3 wireless mouse and the MX Keys Mini small keyboard. Although this does not imply that we have two peripherals with tremendous versatility, with a compact and minimalist design that will allow us to make greater use of our surroundings without losing comfort.
The keyboard offers a comfortable typing experience with excellent tactile feedback. Backlit keys include a sophisticated power management technology that adjusts keyboard brightness automatically to conserve battery life. The mouse may be used on practically any surface (including glass), and the MagSpeed wheel allows for faster and more precise scrolling.
Furthermore, both peripherals will work wirelessly, with internal rechargeable batteries that will allow us to continue using them while connecting them to the computer via cable, and will be compatible with the major operating systems with plug-and-play operation.
Although Logi Options Plus, the software package that allows us to configure the assignment of commands on the main and side buttons, particular settings for apps, and other functions of these peripherals, will continue to be supported.
Unfortunately, we will have to wait a little longer to get our hands on these Logitech sets, as the Signature MK650 Combo and MX Keys Mini Combo will be available in August for 79.99 and 239.99 dollars, respectively.
Post by - Bryan C.