Luigi's Mansion 3 - Luigi as an exorcist
Luigi's Mansion 3 arrived on the Nintendo Switch console almost three years ago. Luigi aims to save his friends who were captured by King Boo.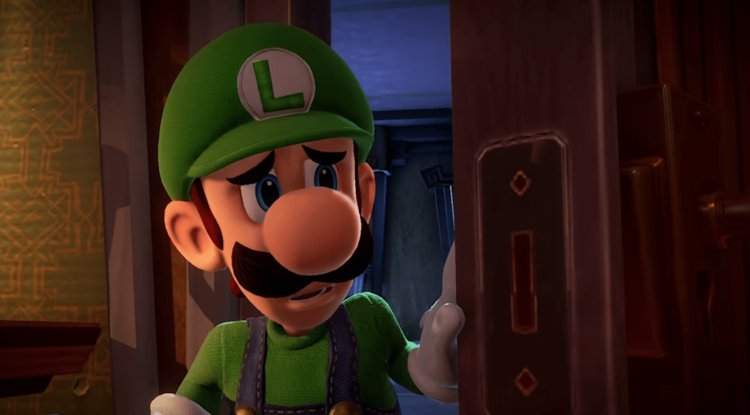 Photo Credits: Nintendo/Promo
Luigi's Mansion 3 is one of the classics you have to play on the Nintendo Switch console, and as in previous sequels of this series, the main character is Luigi, whose enemies are King Boo and other ghosts.
We have seen the Super Mario series so far in many editions, from the all-time classics of Super Mario Bros. to Mario Golf, Tennis and other editions. However, no matter which game it was, one thing they all have in common - Mario is first, in focus, while Luigi is there, but not the main one. But for many years now, Nintendo has been fixing that thing with the Luigi's Mansion series. It is a game in which Luigi is in a completely different role and which puts him in the lead.
Ghost Hotel
Luigi's Mansion first appeared on the Nintendo GameCube console back in 2001, and since then it has reached its third sequel, Luigi's Mansion 3, which arrived on the Nintendo Switch console almost three years ago. As a rule of thumb, games for Nintendo consoles don't have that time limit, and if you haven't played Luigi's Mansion 3 by now, it will be just as much fun and refreshing as if you picked up this game on release day. According to many, Luigi's Mansion 3 is one of the classics you simply must have in your collection, and we'll just join those recommendations. The story has a great introduction in which Luigi and company go to a hotel called The Last Resort and soon discover that the hotel is ruled by ghosts led by King Boo who capture everyone except Luigi. So, Luigi's Mansion 3 is a game in which our main character, plumber Luigi, aims to save his friends who were captured by King Boo. Of course, these are Mario, Peach and Toad. His main tool in this plan is the Poltergust G-00 vacuum cleaner. This powerful vacuum cleaner offers several options. As expected, it can suck in, but also blow out air. Then there is the lamp, which with its flash can briefly freeze the spirits and make it easier for Luigi to vacuum them. As time goes by, the Poltergust G-00 gets additional features such as the ability to crack the unplugging tire, a black light that reveals hidden objects, and an assistant in the form of Luigi's gelatinous copy of Gooigi.
Phenomenal gameplay
As expected for Nintendo, Luigi's Mansion 3 impresses with its performance. The links to the series are there because the whole hotel is actually reminiscent of ghost houses from the Super Mario series. There's also King Boo, a well-known enemy who is surrounded here by helpers who change depending on the level you play inside the hotel. Namely, one floor is reminiscent of ancient Egypt with a spirit in the style of Cleopatra, the garden is imbued with plants, the Middle Ages with this theme, a pirate ship has a shark with a pirate blindfold, a gym with a built spirit, etc. The game is full of many hidden elements that need to be revealed in the progress of the game, and in case you get stuck, you can always contact Professor E. Gadd who will guide you with advice. Incredible attention to detail can also be seen in the way Lugi communicates with the professor using a console that irresistibly resembles the Virtual Boy console (the first VR console introduced by Nintendo in 1995). We collect money during games, fights and scattering of various things.
We spend the money with Professor E. Gadd by buying help to find secret ghosts and gems. Luigi's Mansion 3 also brings special ways of playing outside the standard story. There is a cooperative branch where another person can take over the management of Google. ScreamPark is a set of mini-games for local multiplayer, three of them to be exact. In Coin Floating, you fight to collect coins on a small raft. The trick is that if you come across a floating mine, you lose money and your opponent can pick it up. Second mini-game is ghost hunting, where different ghosts bring different amounts of points and the player with the most points wins. The third game is collecting balls for cannons and shooting targets. Also, the big mode is ScareScraper, and you can play it locally or online with a total of eight players (four each Luigi and Gooigi). The goal of ScareScraper is to climb floors with the team, while achieving the set goals such as removing all opponents, collecting a certain amount of coins and the like. On the graphic side, there are no complaints here because Nintedno did a great job.