Asus Zenfone 8 Reviews: Little flagship!
8 up to 16 GB of RAM, with options from 128 and 256 GB of internal storage. Qualcomm's Snapdragon 888 is in this device. 4,000 mAh battery.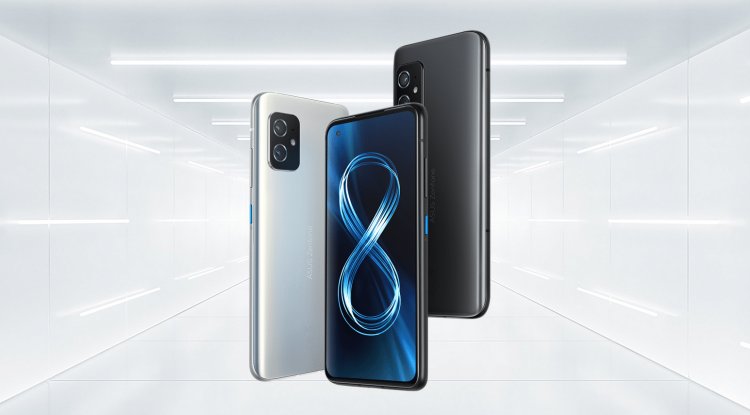 Photo Credits: Asus/Promo
Design
While the design doesn't really boast, what makes the Zenfone 8 attractive to its potential customers are two things: impressive specs and compactness, which is increasingly difficult in today's smartphone world, when we've learned about at least 6.3-inch devices. to find.
In terms of screen size (5.9 inches) and dimensions, the Zenfone 8 can be compared to Google's Pixel 5. Apple's iPhone 12 Mini is slightly smaller, but let's say that these are the three flagships that today belong to the compact device segment.
In terms of material, the Zenfone 8 is made of solid, "premium" materials. The back of the device is coated with a smooth matte glass alloy, which means that the device will slide less in the hand. The back is rounded into an aluminum frame, but this transition is not even felt, which gives the device additional compactness and a sense of solidity.
The touch surface of the device is Gorilla Glass 5, which is very good and another "premium" element. The thickness of the device is 8 millimeters, which is why the sides of the smartphone are a little wider backwards and narrower towards the contact side of the device. All this further contributes to a better grip of the device and makes the Zenfone 8 simpler and easier to use with one hand.
This means that Asus, in its eighth iteration, has implemented a way to unlock the device via a sensor built into the screen. On the top of the phone is a good, old 3.5mm headphone jack as well as a microphone, while downstairs are the call headset, USB-C slot and SIM card slot. It should also be mentioned that the Zenfone 8 does not come with microSD capabilities.
Screen
5.9-inch Super AMOLED screen Full HD + resolution, or 2400x1080p. What definitely and definitely makes me happy and which I believe will delight every connoisseur of smartphone screens is the fact that the Zenfone 8 screen comes with a refresh rate of 120 Hz.
Such a high level of refreshment will further help all fans of speed, both when browsing the Internet and when playing games and watching multimedia content. Of course, if you want in the options, you can lower the refresh rate to 90 or the classic 60 Hz to save battery power.
Because of the 20:9 aspect ratio, the screen looks a bit elongated, even more, elongated than it actually is, which could be a problem with those with smaller palms and smaller fingers.
Camera
Asus' Zenfone 8 comes with two rear cameras, namely the main, wide-angle and ultra-wide-angle and 12-megapixel selfie camera, which is located in the "punch" hole on the screen. As for the primary camera from 64 megapixels, Sony's IMX686 sensor and OIS, to the secondary, 12-megapixel ultra-wide-angle camera and its, also Sony's IMX363 sensor.
Performance
The performance of Zenfone 8 is certainly one of the trump cards, not to mention the main trump cards of this smartphone. This is mostly due to the system on the chip, namely Qualcomm's Snapdragon 888, which is located inside this device. In addition to a superior processor, the Zenfone 8 also boasts a lot of memory.
So we have options from 8 up to 16 GB of RAM, with options from 128 and 256 GB of internal storage. Unfortunately, you won't be able to increase the internal storage space with any microSD cards, which means that 128 or 256 GB of ROM will be enough for you.
Battery
Zenfone 8 comes with, given the dimensions and dimensions of this device, a very spacious 4,000 mAh battery. With normal use, the device can survive all day, from morning to evening, with intensive use, especially if you are a gamer and if you like to spend hours playing Call of Duty Mobile, very quickly "drink" the energy of its battery.
The device in the package comes with a fast 30W charger, which is very good. With a 30W charger, up to 50% of the battery will come in about 27 minutes, while 100% will take about an hour.