Xperia 5 IV leaked: return to the top of the market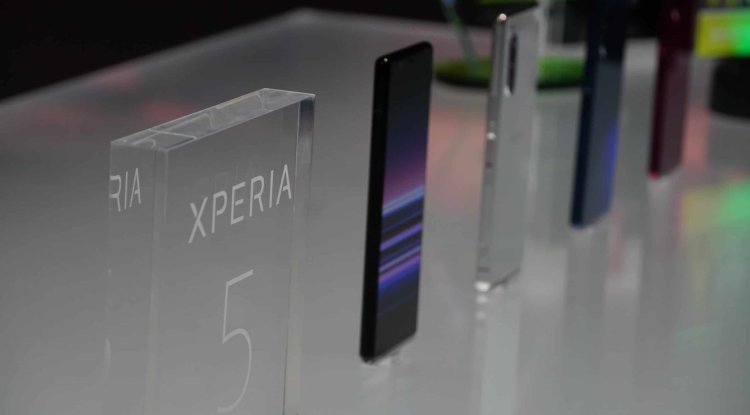 Photo Credits: Depositphotos
What began as a terrific bet on the market, standing out primarily for its photography portion, was quickly buried among the hundreds of models on the market. However, it appears that Sony is not giving up, as the first information about the Xperia 5 IV, its next high-end smartphone, which wants to compete with the most powerful contemporary terminals, has been revealed.
According to the most recent Weibo rumor, the forthcoming Xperia 5 will exhibit a significant resemblance to its predecessor, retaining some of its key elements such as its design, this time using the luminous materials of the M series; a 6.1-inch screen; and the inclusion of a triple camera configuration on the back.
However, we will be able to find some improvements, such as the first incorporation of the new Snapdragon 8 Gen 1 Plus, a small iteration on the current chipset, which, along with an improvement in RAM memory and the latest version of Android (aiming for direct integration from Android 12), promise us a significant performance improvement. Although we may also find other major upgrades such as the increase in its battery, which awaiting confirmation of its size, would exceed the 4,500 mAh of the Xperia 5 III .
In terms of photography, we'll see an IMX557 main lens, an IMX363 wide-angle lens, and a 4.4x magnification IMX663 compound telephoto lens. As a result, while the leak does not identify the size of the lenses, everything indicates that the Xperia 5 IV will continue to employ a 12-megapixel main camera, with all of its advances in the digital improvement portion of the same. And, while the difference between this lens and Samsung's 108-megapixel sensor is obvious, Sony has the full support of its professional camera business.
On the other side, while photography has always been a key feature of the Xperia, another key feature of the Xperia 5 IV will be music, which will include the addition of a stereo speaker system as well as the continuous availability of a headphone port with "a significant upgrade" for audiophiles.
Unfortunately, we still don't know the rest of the important information, such as the pricing. And it is that, while Sony normally sets the price of its phones at somewhat higher figures than its competitors, according to this source, the price would be set at a figure close to approximately 700 dollars.
Similarly, while there is no official timetable as of yet, given last year's schedule, it would not be shocking if we have to wait until the beginning of the second quarter to see this fourth generation of Sony smartphones.