Mark Levinson: Headphones from the luxury brand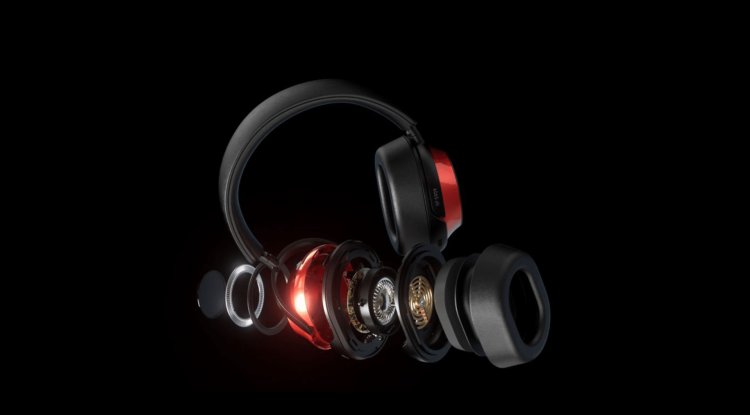 Photo Credits: MarkLevinson/Promo
It has now occurred. Mark Levinson, one of the most established high-end companies in the last 50 years, introduces the first headphones in its history: the Mark Levinson No. 5909, one of the brand's hefty over-ear headphones that comes with all of the comforts that parent company Harman has to offer.
The parent corporation, in general. JBL, the world's largest speaker brand, is also inside the Harman umbrella, and its top headphones, which are based on the new No. 5909, seem awfully similar. It would be absurd for the Mark Levinson designers to attempt to entirely recreate the headphone wheel. With so many headphone experts in the group…
The concept of the Mark Levinson No. 5909
The bulky (closed) over-ear headphones are composed entirely of high-quality materials, including an aluminum frame, leather-covered headband, and interchangeable leather ear pads, in keeping with the brand's image and appearance.
Technically, though, the No.5909 is well ahead. Of course, the huge over-ear headphones are wireless and have adaptive noise cancellation. The built-in batteries should last up to 30 hours with the ANC turned on, which isn't bad. The 40 mm full-range driver with a beryllium-coated cone and a frequency response of up to 40 kHz is also not terrible. Focal models have previously demonstrated how detailed beryllium may be.
The No. 5909 is matched according to the so-called HARMAN curve, which was discovered many years ago in Sean Olive's psychoacoustics think tank. Of course, Mark Levinson's first headphones are Hi-Res Audio certified, with 24-bit/96kHz processing, but they're also jam-packed with features that music fans on the run will likely like.
This includes Bluetooth 5.1 high-resolution wireless communication with LDAC, AAC, and aptXTM. However, the combination of four microphones with clever wind adaptation for clear telephone calls, three configuration options for adaptive active noise cancellation, and a selectable ambient-aware mode complete the package.
"The No. 5909 is a product created for the opulent on-the-go lifestyle," Jim Garrett, Senior Director, Product Strategy and Planning at HARMAN Luxury Audio, said of the new headphones. The list of included cords and accessories is extensive, including a 1.25-meter USB-C charging cable, a USB-C to USB-A adapter, 1.25 and 4-meter USB-C to 3.5mm audio cables, a 3.5mm to 6.33mm audio adapter, an airplane audio adapter, and a microfiber polishing cloth.
Here is an overview of all the highlights:
• Bluetooth 5.1 with LDAC, AAC, and aptX™
• Adaptive Active Noise Cancellation with three modes
• Ambient-Aware modes for situational noise awareness on the go
• Four integrated microphones with Smart Wind adaptation
• Premium leather headband and replaceable leather ear pads
• Anodized aluminum frame and metallic painted earcups
• Up to 34 hours of battery life; 30 hours of playtime with ANC
• Up to 6 hours of playtime on a 15-minute charge
• Control via Android and iOS apps with
The Mark Levinson No. 5909 will be available at select stores in Pearl Black, Ice Pewter, or Radiant Red in January 2022. The suggested retail price is $1,000. Mark Levinson offers a 90-day trial of the Qobuz audio streaming service, as well as a tailored playlist of songs highlighting the exceptional sound quality, to allow buyers to experience the complete sound quality.