Morgan says goodbye to V8 engines with Plus 8 GTR
The new Morgan Plus 8 GTR 2022 is a limited production car of only nine copies. Tt will be the most powerful vehicle ever built by the English manufacturer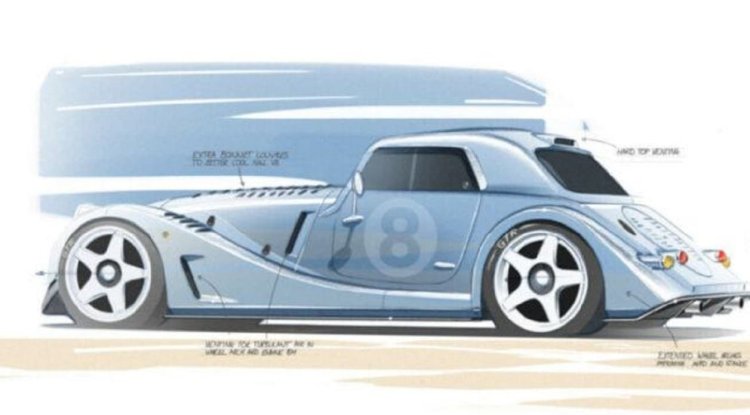 Photo Credits: Morgan Motor Company / promo
The new Morgan Plus 8 GTR 2022 is a limited production car of only nine copies. Until further notice, it will be the most powerful vehicle ever built by the historic English manufacturer specializing in rare cars.
The beautiful Yas Marina blue specimen that you see in the images is the first of the nine units that will be manufactured. The existence of the project is due to the discovery of nine functional chassis, that is, platforms with brakes, wheels, suspension, and engine without use or destination, at the manufacturer's facilities in Worcestershire, in the west-central region of England.
The Plus 8 GTR is equipped with BMW's 4.8-liter V8 used in various BMW vehicles such as the X5 SUV, 750i and 550i sedans, and 650i gran Turismo between 2005 and 2010, with power between 350 and 362 horsepower. This was also the engine used by various versions of the Morgan Aero 8, including the Aero SuperSports, which is why the unused functional chassis existed. In order to say that the Plus 8 GTR is the most powerful Morgan of all time, the manufacturer recalibrated all nine engines to produce 370 horsepower.
Each car can be configured to suit the buyer, however, the overall design was done in homage to the Morgan "Big Blue" racing car of the 1990s, which has the distinction of being the first Morgan chassis model. It is made of aluminum, which is considered to be the forerunner of the Aero 8 and Plus 8, and even the aluminum CX platform that underpins the insane CX-T Dakar.
Steve Morris, Morgan President, and CEO, explained that "The Plus 8 GTR represents an opportunity for Morgan to celebrate the V8 engine once again, something we did not expect to do since we ended production of the Plus 8 and Aero 8 models in 2018 ".
The Morgan Plus 8 GTR differs from the regular Plus 8 with its dual-sport barrel-style exhaust tips, exclusive five-spoke center-lock wheels, a redesigned rear end, front spoilers, and a new front splitter. As always, these parts are handmade, so we recommend that their owners avoid crashing their models at all costs.
https://www.youtube.com/watch?v=x2LUhlGvp5o