Motorola G60: For those who want everything
The Motorola Moto G60 comes with a massive 6000 mAh battery, which will last for days without any problems or challenges.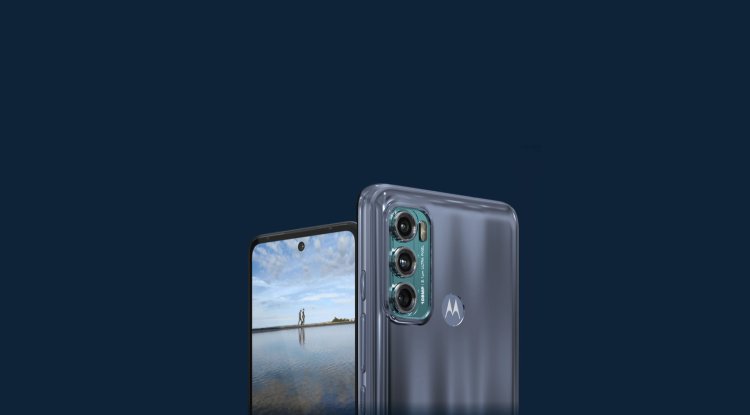 Photo Credits: Motorola/Promo
When you ask users what they want, the answers are very simple and come down to - everything! He wants good performance, a long-lasting battery, a great camera… and the phone doesn't cost much. A seemingly impossible mission. Not for Motorola, which shows that it is able to design very good devices for various customer groups.
The first impression of the phone can be summed up in one word - voluminous! Moto G60 is a slightly more massive phone than today's average, although it is not a problem to hold it with one hand because of its pronounced height, the aspect ratio is as high as 20.5: 9. It weighs 225 grams and is almost an inch thick, so we would say that this is a device for those who want slightly larger phones. The 6.8-inch screen is IPS type and supports refresh rates of up to 120 Hz, including an automatic mode that adjusts the refresh rate to the content type to maximize battery life. The quality of workmanship is very good - glass in the front and plastic in the back with a plastic frame, but the impression is that everything is in place. This phone is splash-proof, so you can rest easy in real life.
An octa-core 8-nm Snapdragon 732G chipset with quite good performance was chosen for the system's brain. The Moto G60 does not chase any speed records, so it is a very good basis for a properly balanced platform. The phone has 6 GB of system memory and 128 GB of UFS 2.1 storage space, which can be expanded with a memory card slot. It is interesting to us that our model used only one SIM slot - nothing from Dual SIM support, and it is not that there was a lack of space. Add to that a 3.5mm headphone jack, as well as a fingerprint scanner located on the back.
Where is that compromise?
There must be a compromise somewhere. No, it's not with the camera, at least not to a reasonable extent, as it uses a very good 108 MP sensor, which takes very decent photos day and night, supporting Night Vision shooting mode, as well as many interesting modes, including 4K in 30 / 120 fps, as well as Pro shooting mode for anyone who identifies as a "half man half algorithm".
The result is very good shots, but when you move away from the main sensor, still remember that it is an affordable phone. An ultra-wide 8 MP sensor and a 2 MP bokeh are just there to serve… sometimes. The 32 MP front camera takes very good selfies during the day, while at night there is already more noticeable noise, but that's all within the limits we can expect on a phone like this.
Where is the compromise made then? Not with the battery either. The Motorola Moto G60 comes with a massive 6000 mAh battery, which will last for days without any problems or challenges. A fast charge of 20 W is also supported, which will recharge the battery within a reasonable time. All in all, the users are well covered on that side as well.
Moto G60 uses Android 11, in a recognizable "almost original" form - without awkward software skins and duplicate applications. Still, there's Moto Experiences, which adds certain gestures and automation that take the usability of the phone to the next level, which Motorola collectively calls My UX. So where is that Masaro ™? That is, some big compromise? In fact, it's hard to find a serious flaw in the price category of this phone, as long as you don't mind the slightly larger dimensions. In addition to the excellent retail price, it should be borne in mind that the phone is available from all operators in very favorable arrangements and that the Try Motorola campaign is still in force, which allows you to return it within 30 days if you are not satisfied, without any additional questions. You will admit, it is a convincing mix of good features, price and support, so the Moto G60 is very easy to recommend.