MSI monitors that we recommend
We thoroughly evaluated the two monitors that MSI has with Quantum Dot technology, which are quite impressive options in terms of image and color quality as well as gaming, as they are models for gamers. And the reality is that we can clearly state that they are highly worthwhile because, in an essential category such as pricing, they offer figures that are not much different from IPS models with comparable characteristics. They are in the high or very high range and are appropriate for getting the most out of an Nvidia Ampere or AMD RDNA 2 graphics card in gaming, rendering, and creating high-resolution video.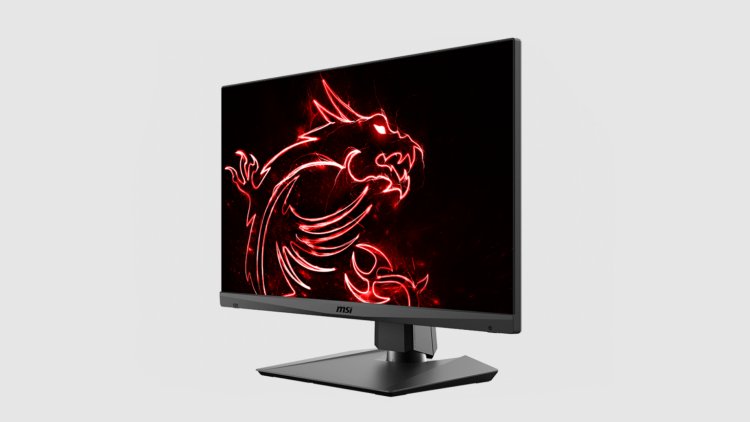 Photo Credits: MSI/Promo
MSI Optix MAG274QRF-QD
It is the more compact choice, with a 27-inch panel that will be ideal for competitive gaming. Its aspect ratio has been preserved at 16:9, and it has a resolution of 2560x1440p with HDR Ready. If we bet on superior brightness, this model will not be strong.
It has put a lot of effort into providing us with high-end gaming features including a 165 Hz refresh rate, 1 ms GTG speed, and VRR FreeSync. In tests, there was no ghosting, flickering, or other negative impacts that degraded the game experience. Always with an OSD handled by the Gaming OSD program for Windows and Android, as well as a plethora of functionality.
Its screen provides high color fidelity with 10-bit interpolation, great viewing angles, and confirmed true color coverage of 100 percent sRGB, 97 percent DCI-P3, and 97 percent Adobe RGB. It will be ideal for professional-level designers; all it needs is a colorimeter calibration to get Deltas E 1 as shown in our assessment, which is possibly the only thing it requires to be nearly perfect.
MSI Optix MPG321QRF-QD
This variant, for its part, increases the diagonal to 32 inches while maintaining a resolution of 2560 x 1440p in 16:9 format. It is an $800 or less alternative, which is comparable to the current 2K 240 Hz monitors but still falls short of the most renowned 4K @ 144 Hz monitors.
We have DisplayHDR 600 certification in this model, so it will be a good alternative for adding a quality point to multimedia content and creating high-definition content. Unlike the previous model, this one has a remarkable standard calibration with Delta E 2 and 100 percent color coverage in sRGB and Adobe RGB, both of which are market leaders.
Gaming characteristics have not been overlooked, as we now have a panel with a minimum response time of 1 ms and a refresh rate of 175 Hz that outperforms the 27-inch model. It has the same customization options as the Gaming OSD and KVM features. There is only one disadvantage: it lacks an HDMI 2.1 port, otherwise, it is nearly circular.
It may be stated that we are living in a golden age of electronics and technology in general, with new features appearing every year, each one more astounding. Brands are evolving at a rapid pace, despite the fact that we are still in the grip of a severe semiconductor crisis, with prices continuing to rise.
MSI has achieved good sales figures, particularly for its 27-inch QD gaming monitor, although both are nearly perfect alternatives for gaming, design, creative, multimedia, and so on, due to the panel's suitability. We anticipate more models like this, as well as competition with other technologies to determine who comes out on top.
Post by Bryan C.