Musk met with the main Bitcoin "miners" for the purpose of environmental awareness!
Elon Musk joined the conversation with leading bitcoin "miners" in order to improve and regulate the environmental problems that this business brings with it. Mask confirmed this on his Twitter account.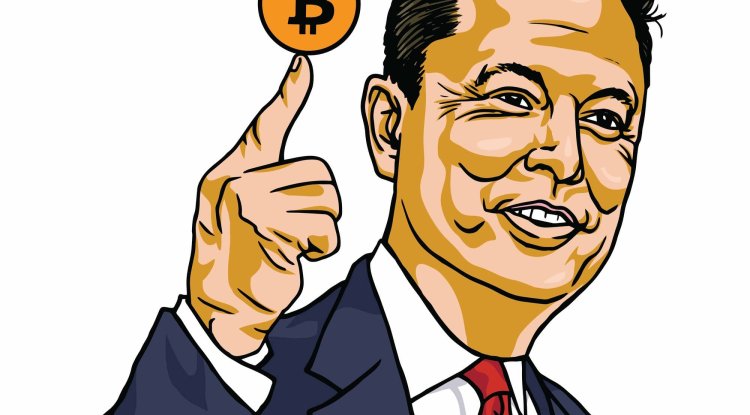 Photo Credits: DepositPhotos
Michael Sailor, founder, and CEO of MicroStrategy said he managed to invite the industry's main company, Blockcap, Hut 8, Marathon Digital Holdings, and Riot Blockchain, to talk, in order to create an organization that would control business standards and ESG standards. The mentioned companies did not immediately respond to his call, Businessinsider writes.
Spoke with North American Bitcoin miners. They committed to publish current & planned renewable usage & to ask miners WW to do so. Potentially promising.
— Elon Musk (@elonmusk)
May 24, 2021
Sailor wrote on his Twitter account: "The miners agreed to create the Association of Bitcoin Miners for the purpose of transparency in the use of electricity and preservation of the environment."
MicroStrategy owns about 21,000 bitcoins, which was about $ 2 billion in April. The value of bitcoin is falling sharply this month and is very volatile after Elon Musk expressed concern about environmental degradation due to cryptocurrency mining. An additional decline was caused by the withdrawal of the possibility of buying Tesla's cars via bitcoin.
In response to Sailor's call, Blockcap said it uses clean energy for mining, stressing that 56 percent of its electricity comes without the use of carbon. They also stated that in the future they will support innovations and cooperate with others in the field of environmental awareness and environmental innovations.
The director of Marathon Digital Holdings also spoke on his Twitter account on this topic and pointed out that they will also join the fight to preserve the environment.
How burning and worrying this problem is, is also shown by the research of the University of Cambridge that the "mining" of bitcoin globally consumes 113 terawatt-hours per year, which represents a higher consumption than the entire state of the Netherlands.
By: Nitza - Gossip Whispers