NEW ACCESSORY FOR iPHONE 12: Longer battery life and charging on the go for 99 euros!
The iPhone 12 series received the MagSafe Battery Pack.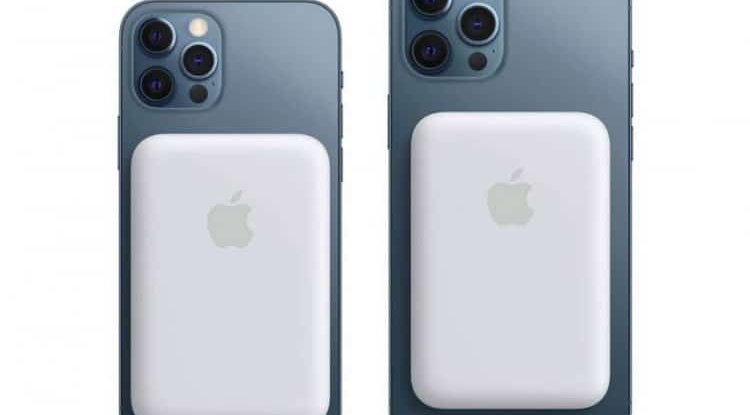 Photo Credits: APPLE
Without any fanfare, Apple introduced the MagSafe Battery Pack.
This battery is designed to run on the iPhone 12, iPhone 12 mini, iPhone 12 Pro, and iPhone 12 Pro Max series.
The MagSafe Battery Pack can be attached to the background of the iPhone 12 with the help of a magnet, it comes in white and MacRumors transmits that it has a silicone coating over it. The battery capacity is 1,460 mAh and will be able to charge at speeds up to 20 W. As the MagSafe Battery Pack is intended for use on the go, it will charge iPhone at 5 watts, and if connected to a charger, it will deliver a speed of 15 W.
To use the extra battery you need to have iOS 14.7, Apple has yet to launch that version of the operating system. The company recommends that you use a USB-C adapter of 20 W or more, as well as a USB-C Lightning cable to charge the device. On the battery widget that can be added to the home menu, you will see how much battery you have left in the MagSafe add-on, and interestingly, Apple has limited that it cannot be charged over 90%, all to preserve its lifespan (rule of 20 up to 80%). If you want to disable this option, you will do so by enabling low power mode in the Control Center options.
Apple points out that the iPhone can get a little hot during charging, and to protect the battery life, the software will limit the charging to 80% if it notices that the hardware is hot, when it cools down, it will continue to charge. The MagSafe Battery Pack can already be ordered through their official website and its price is 99 euros.
By: Angelica W. - Gossip Whispers