New Vivo Watch 2
Presentation day for a Vivo that has launched two new mobile phones, the Vivo S12 and Vivo S12 Pro with MediaTek Dimensity brains, and a smartwatch.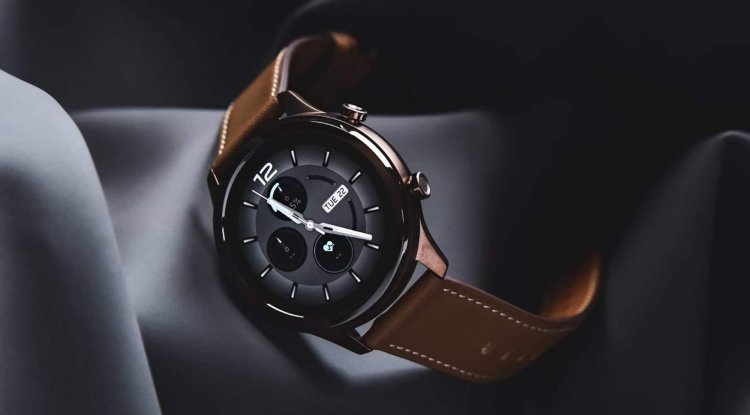 Photo Credits: Vivo
Presentation day for a Vivo that has launched two new mobile phones, the Vivo S12 and Vivo S12 Pro with MediaTek Dimensity brains, and a smartwatch. In the latter's case, its official name is Vivo Watch 2, renewing the previous model that arrived in 2020, and which includes quite interesting features.
The new Vivo Watch 2 arrives boasting a fairly polished design, with a rounded dial and smooth side buttons, although it may not be groundbreaking. But the key to the new release is on the inside, in its software features and its ruggedness.
eSIM, submersible and prepared for emergencies
Vivo Watch 2 arrives sporting a circular AMOLED screen with a 1.39-inch diagonal (in the case of the 46-millimeter case) or 1.19-inch diagonal (in the case of the 32-millimeter case). The box, in fact, is built in 316L stainless steel and arrives protected against dust and water, being able to withstand up to 50 atmospheres of pressure under water. The box will be available in both silver, white or black as well as having interchangeable silicone or leather straps to choose from.
The Vivo Watch 2 not only has a microphone but also a speaker, so we will be able to answer calls with it. The battery of this Vivo smart watch promises up to 7 days of autonomy if we connect its electronic SIM card (eSIM) and use it as a mobile phone on the wrist, while if we deactivate it, the autonomy is multiplied by two, lasting two weeks.
In terms of software, the watch supports a multitude of sports modes in addition to being able to connect us with emergency services in case of need, such as firefighters, paramedics or even the police, although for this you will need the connected phone to be in range. When it comes to health, the Vivo Watch 2 features cardiopulmonary analysis technology to measure sleep and other bodily functions.
We will also have available the Sp02 measurement of oxygen in blood in addition to stress and different vital levels. It will also remind us that we have to drink water on a regular basis. The watch does not yet have an official price, although Vivo's European website already has it referenced without further information, so we are sure that we will see it in Europe sometime next year.
Versions and prices of the Vivo Watch 2
The new watch comes in two sizes, 46 millimeters and 42 millimeters, and with three colors to choose from for the case (black, white and silver). At the moment, it has no price for Europe nor does it have an exact launch date. We will be attentive for when it arrives.
Vivo Watch 2 46 millimeters: price to be determined
Vivo Watch 2 42 millimeters: price to be determined
Colors
Screen
1.19 "(42 mm) AMOLED screen at 60 Hz.
Display: 1.39 "(46mm) AMOLED @ 60Hz.
Processor and memory
Processor: 2 chips
RAM memory: 1 GB.
Internal storage: 8 GB.
Technology
3-axis accelerometer.
ECG sensor.
Gyroscope.
Sensors: geomagnetic, barometric pressure, cardiac pulse optical, training and photoluminic.
IP68 water resistance.
Submersible to 5 atmospheres.
Connectivity
NFC.
eSIM with 4G.
Bluetooth 5.0.
2.4G WLAN, support 802.11 b / g / n.
GPS / GLONASS / BEIDOU / GALILEO .
Weight and size
Others
More than 100 sports modes.
Autonomy
Operating system
https://www.youtube.com/watch?v=4Gg5Oxjy_Qk