Nissan unveils high-performance Ariya Single Seater
Nissan unveils high-performance Ariya Single Seater concept car The racing concept shows all the power that Ariya's electric motor can offer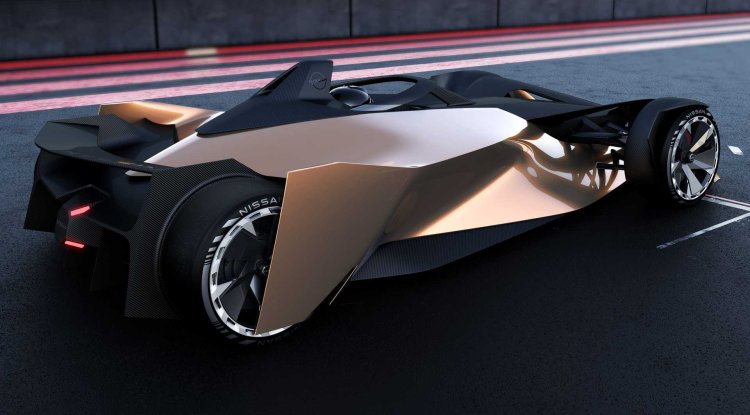 Photo Credits: Nissan / promo
Nissan has just unveiled the spectacular Ariya Single Seater concept. It is a project that demonstrates the high performance of the standard Nissan Ariya, which was designed for this purpose as a race car with one seat.
The design link between the Ariya electric SUV and the new concept is visible at first glance. The front end is made in the shape of an illuminated letter V, and the sides, modeled on the aerodynamic lines of the serial model, are made entirely of carbon fiber.
The brand's participation in the FIA ​​Formula E World Championships has also significantly contributed to the development of the concept. Nissan is taking part in the World Electric Vehicle Championships to bring the excitement and fun of zero-emission electric cars to audiences around the world.
Although the Japanese have not revealed details about the drive, it is probably the most powerful drive variant of the Ariya e-4ORCE, an all-wheel-drive version that offers flawless power in addition to greater range thanks to e-4ORCE technology. In addition to power (394 hp), this version stands out with the best ratio of performance and technology, as it reaches the hundred in just over 5 seconds, with a range of 580 km.
The concept was presented at Nissan Futures by Alfonso Albaisa, vice president of Nissan's global design department.
'At Nissan, we dare to do what others don't want. With this concept, we wanted to show the top performance provided by Ariya's engine. The project is conceived as a testing ground where we will develop future technology. Through it, we managed to transfer the excitement from the road to the racetrack, but also to show Nissan's expertise in transferring technology from the racetrack to the roads'.
https://www.youtube.com/watch?v=mRtw_3PNTr4