Nokia Go Earbuds 2+ and Earbuds 2 Pro headphones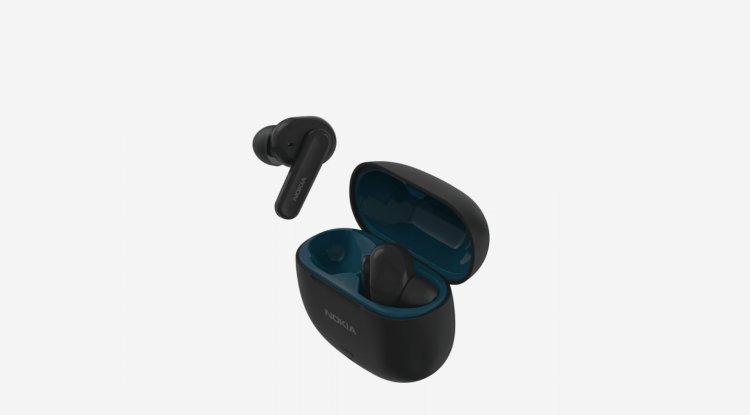 Photo Credits: Nokia/Promo
This week, HMD Global not only unveiled the new Nokia G11 and Nokia G21 smartphones. It has also released a pair of TWS Nokia Go Earbuds 2+ and Earbuds 2 Pro headphones, which might be fantastic accessories for the aforementioned smartphones.
The differences between the headphones are minimal
The design of both novelties is identical, and there is no variation in the hardware equipment. The Nokia Go Earbuds Pro, on the other hand, provides a low-latency gaming and video mode that provides a seamless gaming experience with no audio delays while gaming. Both models contain touchpads on the body that may be used to control the music player, answer calls, and activate the voice assistant.
The structure has received IPX4 water resistance certification, which means it can handle sweat or splashing water while exercising without issue. A 10 mm audio converter is in charge of the headphones' sound. The headphones are only equipped with basic ambient noise canceling (ENC) technology, according to the manufacturer. The headphones' ambient noise cancellation (ANC) feature is missing.
Bluetooth 5.2 interfaces are used to connect to the smartphone, and quick pairing is also supported (Fast Pair). Each handset includes a 40 mAh battery, and the charging case with a USB-C interface can hold up to 300 mAh. The charging case should provide the headphones with a total of 24 hours of battery life.
The headphones are available in black and white, and they should be available in several areas. The Nokia Go Earbuds 2+ are priced at $35, while the Nokia Earbuds Pro is priced at $40. The headphones will be more competitive with lower-priced alternatives. The Xiaomi Redmi Buds 3 Lite TWS headphones are one example.
Redmi Buds 3 Lite
These headphones cost only $16, which is basically half what Buds 3 Pro costs (or as global users know them, AirDots 3 Pro). They have a design called "Cat's ear", which aims to allow them to lie more comfortably and safely in your ears.
The Redmi Buds 3 Lite promises 18 hours of battery life, which is not as impressive as the 28 hours provided by the Pro model. They still charge via USB-C and come with a Bluetooth 5.2 connection, although they don't have ANC. Buds 3 have basic IP54 water resistance to protect them from rain and sweat.
Product Type
Wireless headphones
Connecting
Functions
Touch control, Auto power on, and pairing
Connecting
Type-C
Bluetooth
Bluetooth 5.2
Technical characteristics
Playback time
5 h
Built-in microphone
Yes
Reach
10 m
Additional information
The kit includes
Headphones; filling box; instruction