Samsung Galaxy Watch 3 - Premium
1 GB RAM and 8 GB ROM - by default, the system with Samsung applications uses about 4 GB of storage, so you have 4 GB left to use.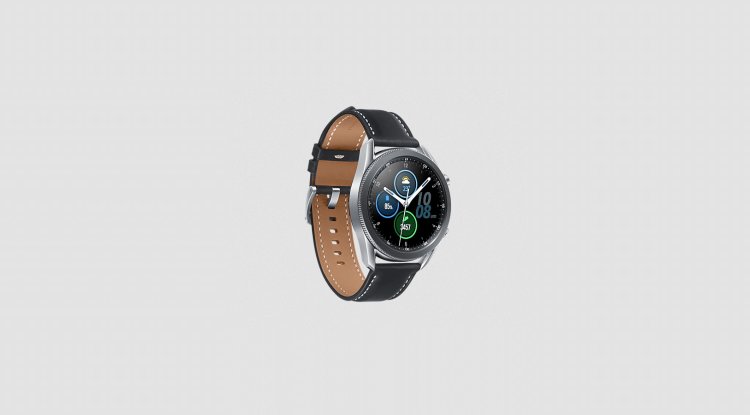 Photo Credits: Samsung/Promo
Samsung's design is aimed at classic watches in this category, and with the Watch 3 model, you can definitely go out because it doesn't have that classic sporty look. The 45mm version we tested has a 1.4" screen diagonal, which of course uses a very powerful AMOLED screen with a resolution of 360 x 360 pixels. You will be able to see it clearly everywhere except in the direct midday sun. The rest of the frame is made of steel, while the back is of course plastic.
In terms of hardware, the watch hasn't changed much and uses the same chipset as the previous model, along with 1 GB RAM and 8 GB ROM. By default, the system with Samsung applications uses about 4 GB of storage, so you have 4 GB left to use. On the back of the watch, there is a number of sensors, and in addition to measuring heart rate and oximeter that measures blood oxygen saturation, we also have an ECG monitor that works by holding the watch to your hand and holding the index finger of the other hand on the upper crown on the right.
After 30 seconds the clock is ready to give you its heart rate report. In addition to the ECG, the Samsung watch also allows you to monitor blood pressure. For this, you will need three measurements at the same time with the clock and the right pressure gauge, and the hour after the measurement will ask you to enter the values ​​obtained from the real pressure gauge into the application. After calibration, the watch can monitor your blood pressure through the application and of course requires you to be very calm.
Samsung uses the Tizen OS, which is one of the "heavier systems" for this watch, as well as others, and in case you practice with the watch and actively use it with the Always-on function, the watch will need to be recharged every day. The Tizen system comes with a large number of Samsung apps, but Samsung offers its own store where you can download additional apps as well as faces with advanced features. The watch, of course, connects painlessly to Samsung's mobile phones, but there will be no problems with other Android devices, you just need to install some of their applications on your mobile phone.
In the class, we tested walking and rollerblading as general activities, but Samsung does not have the possibility of rollerblading, so we chose running and went into action. While recreation outdoors is somewhat weaker, native exercise monitoring at the gym or at home has a large number of exercises you can monitor. There are also breathing exercises as well as a virtual running trainer.