Nvidia may surprise us-GeForce RTX in two versions
The GeForce RTX 3050 is one of the most anticipated graphics cards among gamers - leaks about the new model have been appearing for several months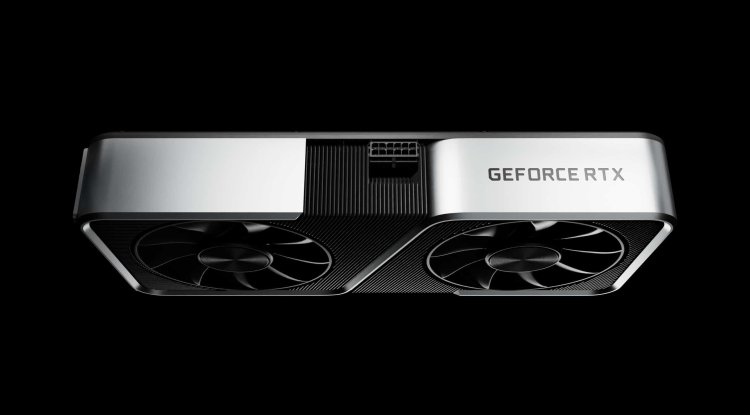 Photo Credits: Nvidia
The GeForce RTX 3050 is one of the most anticipated graphics cards among gamers - leaks about the new model have been appearing for several months, but Nvidia may still surprise us here.
Until now, it was suspected that the GeForce RTX 3050 would be available only in one version - the card would be below the GeForce RTX 3060 model, so it could be a good proposition for cheaper gaming computers. The latest leaks, however, indicate a change in tactics.
GeForce RTX 3050 will appear in two versions? https://twitter.com/kopite7kimi/status/1325592401780432897?ref_src=twsrc%5Etfw%7Ctwcamp%5Etweetembed%7Ctwterm%5E1471297536480595968%7Ctwgr%5E%7Ctwcon%5Es2_&ref_url=https%3A%2F%2Fwww.benchmark.pl%2Faktualnosci%2Fgeforce-rtx-3050-pojawi-sie-w-dwoch-wersjach-wyciekla.html
According to Tweets of the user kopite7kimi, which you may associate with earlier leaks about the equipment, the manufacturer, however, is preparing two versions of the "thirty-fifty". And with a different specification than originally suspected.
Model
GeForce RTX 3060
GeForce RTX 3050 8 GB*
GeForce RTX 3050 4 GB*
Graphic layout
Ampere GA106-300
Ampere GA106-150
Ampere GA106-140
Shading units
3584
2560
2304
Texturing units
112
80
72
Rasterization units
64
64 ?
64 ?
Tensor Cores
112 (3. gen)
80 (3. gen)
72 (3. gen)
RT units
28 (2. gen)
20 (2. gen)
18 (2. gen)
Video memory
12 GB GDDR6 192-bit
8 GB GDDR6 128-bit
4 GB GDDR6 128-bit
Suggested price)
$329
???
???
* unofficial specification
The more efficient model will be equipped with the Ampere GA106 graphics chip with 2560 CUDA units and 8 GB of GDDR6 128-bit memory, and the weaker one with the Ampere GA106 chip, but in the version with 2304 CUDA units and only 4 GB of GDDR6 128-bit memory.
Details on performance are not yet known, but the GeForce RTX 3050 may be a good proposition for playing 1080p on medium graphics settings (the 8GB VRAM version should be a more forward-looking solution here).
When is the premiere of GeForce RTX 3050 cards?
According to unofficial information, the GeForce RTX 3050 cards are to be presented on January 4, 2022, during the Nvidia conference before CES 2022. However, we will have to wait until January 27, 2022, for the official premiere of the equipment.
Will the RTX 3050 cards be a success? We will find out after the premiere and tests. A lot in this matter will also depend on the prices and availability of equipment, because in recent months we have been observing serious problems with the supply of graphics cards.