PCIe Slot Q-Release: New graphics card lock for Asus ROG boards with Z690
Certain Asus Z690 motherboards have a new PCIe slot quick release that makes it much easier to remove expansion cards. This is a manufacturer and model-specific feature.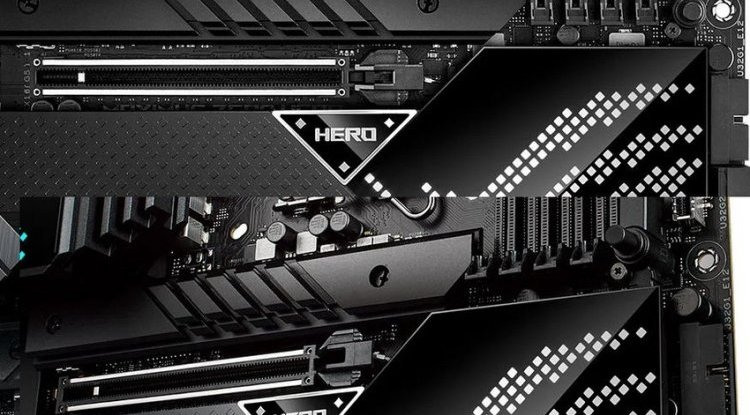 Photo Credits: asus / promo
The Asus PCIe Slot Q release is a special button that makes it easier to unlock graphics cards and the like from the primary PCIe slot on ROG Maximus and ROG Strix motherboards by pressing an accessible button instead of the previous one small and often poorly accessible lever on the slot.
The new function for easy removal seems to be exclusive to the said Z690 motherboards from Asus, because there is nothing like it on the Z690 models from MSI or Gigabyte, as reported by Videocardz.com. The user @momomo_us, who is known for his leaks, published the first description of the new unlocking button on Twitter.
October 26, 2021
The new mainboards are due to appear at the end of October for the presentation of Intel's new Alder Lake processor generation or for the market launch in early November, whereby the report is expected to have the following Asus mainboards with LGA 1700 and Z690 chipset that have the PCIe slot Q release:
ASUS ROG MAXIMUS Z690 EXTREME
ASUS ROG MAXIMUS Z690 FORMULA
ASUS ROG MAXIMUS Z690 APEX
ASUS ROG MAXIMUS Z690 HERO
ASUS ROG STRIX Z690-A
ASUS ROG STRIX Z690-E
ASUS ROG STRIX Z690-F
Meanwhile, Asus' other motherboard model series, namely PRIME, TUF, and ProArt, are apparently not equipped with the new feature. This also applies to the Mini-ITX or Micro-ATX models of the ROG-STRIX series. Videocardz.com, meanwhile, points out that it goes without saying that you should never press the button when the graphics card is installed in a system that is switched on.
By: Olivia J. - Zexron