PORSCHE DESIGN, BESPOKE WATCH
The 911 GT3 chronograph is exclusively for owners of the new Porsche 911 GT3 in Model Year 2021 version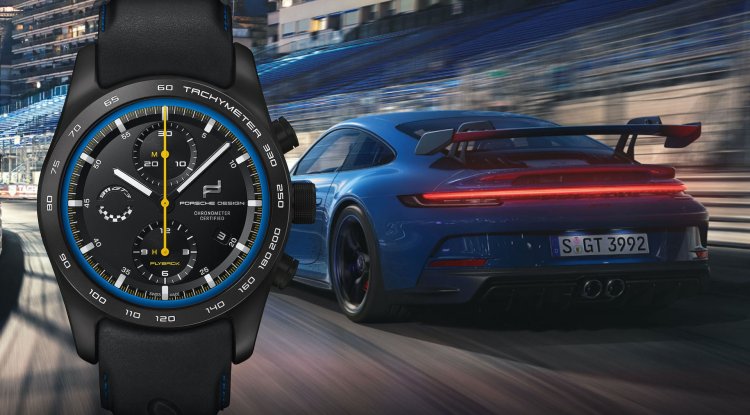 Photo Credits: Porsche
Some watches are not for everyone. Some for a question of style or size, others simply for a list price that is out of reach. Alongside these, however, there are models that make history in themselves.
Like the Porsche Design Chronograph 911 GT3 with a titanium case and automatic chronograph caliber with flyback function, which the brand has designed exclusively for the owners of the extremely sporty 911 GT3 in the Model Year 2021 version. No exceptions or concessions. Because the strap is called to "match" with the leather of the seats, but also because, as with the purchase of any self-respecting car, the watch in question can also be customized as desired through a special configurator.
To adapt it to your needs or your taste, perhaps align the color of the details with that of the car body. The high-tech titanium of the case is inspired by the principle of lightness with which the engines are built, while the colors and materials are inspired by the car's equipment.
By: Olivia J.