PowerColor Radeon RX 6600 XT test
The RX 6600 XT is AMD's alternative for the mid-range, the most important on the market by offering good performance at a reasonable price; or at least, that's the idea.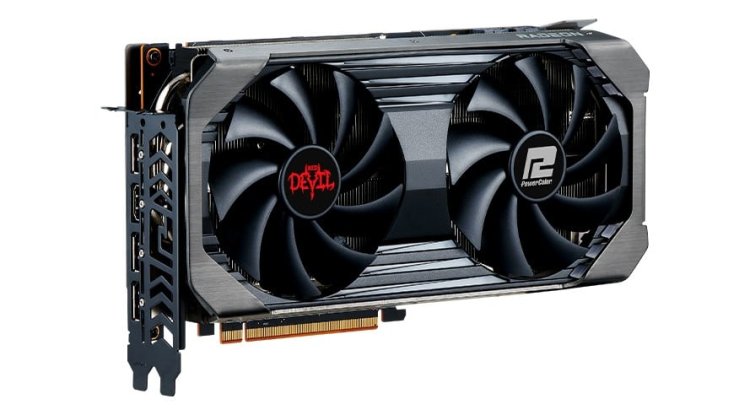 Photo Credits: Powercolor/Promo
The RX 6600 XT is AMD's alternative for the mid-range, the most important on the market by offering good performance at a reasonable price; or at least, that's the idea.
AMD has dedicated 2021 to giving more affection to the mid and low ranges, with the launch of the excellent RX 6700 XT, which offered us just the right performance to be able to run all current games at high resolution and maximum quality.
Now we have been able to see if its little sister, the RX 6600 XT with a suggested price of $379 and retail price of $699, is up to the task; The competition is stiff in this sector, with Nvidia's RTX 3060 range as the benchmark so far.
This is the Radeon RX 6600 XT
Like the rest of the current AMD models, the RX 6600 XT uses a GPU based on the RDNA 2 architecture, also used in both the leading models and the next-generation consoles, the Xbox Series X, and the PlayStation 5. As is understandable, it is somewhat 'capped' compared to those models, with 8 fewer computing units than the RX 6700 XT (it stays at 32), and a 128-bit memory interface (instead of 192 bits) that translates in a lower bandwidth, up to 256 GB / s.
An important detail is that the RX 6600 XT only has 8 GB of RAM; the reason is that it is intended to play at 1080p resolution and therefore games are not supposed to need as much memory to store high-resolution textures.
In exchange for these sacrifices, the consumption of this graph has been reduced, with a power of 160 W; therefore, AMD recommends a power supply of only 500 W. On paper, that makes the RX 6600 XT a more economical option, but without making big sacrifices in functionality; We continue to have access to the same AMD technologies, such as Fidelity FX Super Resolution. In practice, these figures translate into a smaller graphic that we can use in low-end equipment without problems.
The model that I have been able to test is from the PowerColor brand; Unlike the higher models, AMD does not offer a 'reference' model, and each manufacturer offers its own design, although the performance should be similar in all. This PowerColor model bears the name Red Devil, which identifies the most powerful and those that have received the most modifications; the main one is an increase in frequencies that reach 2428 MHz in games, compared to the 2359 MHz that AMD advertises. Despite the increased power, this model still requires two plugs, one with eight pins and the other with six pins, to function properly.
You don't need to use this extra power; on the card itself we have a BIOS selector, with which we can choose two different settings: "OC" is the most powerful, and "Silent" reduces the frequencies but as its name indicates, it is silent. That's appreciated, considering that the fans of this Red Devil sound a lot; at least, thanks to that the temperatures have never reached worrying levels, always below 80 degrees even after long gaming sessions.
The other big difference is in the design; As usual with PowerColor, we have a very aggressive look, with a metal panel etched on top and especially very extensive RGB lighting in the form of several columns of light coming out of the end. It is a really striking effect, capable of illuminating the entire case of our computer by itself. PowerColor also offers a cheaper model of the RX 6600 XT, the 'Fighter' that not only reduces these light effects but also keeps the frequencies somewhat lower to offer a somewhat lower RRP.
Ideal for 1080p gaming
But let's get down to business, does this graphics card live up to what we expect in this price range? The short answer is yes. In my tests, carried out with a basic PC with a Ryzen 5600, I have not found any game that 'chokes' me at 1080p resolution, which is the goal that AMD has set with this model; therefore, we could simply say 'mission accomplished' and dedicate ourselves to something else, but as usual, the long answer is somewhat more complicated.
To test this graph, I decided to install some of the most popular titles released in 2021, and in no case did I have performance problems; In all games, I was able to set the graphics to 'High' or 'Ultra' depending on the game, as long as I kept that 1080p resolution.
In most games, that is enough to get past 60 frames per second without much difficulty, as in Dirt 5, where I was able to set almost all the options to a maximum and native resolution to get a very good experience.
Halo is back, so I felt compelled to install Halo Infinite and make a fool of myself in an online game. All in the name of checking that the frame rate remained between 70 and 90 frames per second, depending on the scene and the number of visual effects. At all times, perfectly playable and you will not be able to use the excuse of performance when you are killed.
The real surprise came with the games that performed best with this graph, which not only exceeded 60 frames per second but also doubled them. Forza Horizon 5 got a lot of speed, surpassing 140 frames per second easily in many scenes, and dropping to 90-100 in the most complex. In the cyberpunk game The Ascent, based on the Unreal Engine, I got 122 frames per second on the levels with more characters and visual effects.
These and other games made me realize that the objective of this graphic is not only to play at 1080p but to do it at frame rates high enough to be able to take advantage of a gaming monitor. For example, in Apex Legends it's easy to go over 180 fps, and in that title, you'll really take advantage of them.
Personally, if you are going to use this graphic, I recommend a monitor with 1080p resolution and high refresh rates, at least 144 Hz; In many games, adjusting the graphics is perfectly possible to exceed that number of images per second. And of course, make sure you have FreeSync so that the graphics will automatically sync with the monitor and you have the best experience, without the 'split screen' effect.
AMD is improving in technology https://www.youtube.com/watch?v=DsI2eVm_GCM
That leads me to talk about another very important aspect when buying a graphics card, the technologies implemented by the manufacturer. Nvidia has been the queen of this for years, implementing RTX and features like DLSS; but AMD is catching up with it little by little. To the aforementioned FreeSync (which is already the best option, and the cheapest), we must add that this graphic is compatible with Fidelity FX Super Resolution (FSR), AMD's alternative to DLSS.
FSR is based on a similar idea: instead of rendering the game at the native resolution of the monitor, a lower resolution is used for each frame (image); the graphics are then able to enlarge the image to native resolution using AMD's proprietary algorithm. The result is a sharper image with superior performance.
In my tests, FSR has performed so well that I have been able to play at 4K resolution without any problems. A game that demonstrates this potential is Chernobylite, which I have been able to play with everything in 'Ultra' at 4K resolution and with an average frame rate of 74 fps. For this, I have used the 'Quality' mode, but FSR offers more options; the higher the image quality you lose, the lower the resolution the game will run, and the higher the performance. I tried the 'balanced' mode, and got 88 frames per second, but saw more image quality issues, such as fake-looking plants or blurry textures.
The big advantage of FSR is the number of options that AMD offers, and that it is an open technology: anyone can implement it. However, Nvidia's DLSS has been around for the longest time, and it shows in the number of games supported; Little by little AMD's list grows longer, with future games like God of War, but the company still has work ahead.
AMD also lags behind in support of ray-tracing, the ray tracing technology. In my tests, some titles like Quake II RTX are unplayable, although I suspect it is due to an implementation that favors Nvidia graphics. But in others, it is a curious effect that does not affect performance as much. In Dirt 5, for example, it is possible to activate ray tracing for certain elements such as reflections or shadows; I saw a performance loss of between 15-20 frames per second, but if you adjust other graphics elements, it is possible to play at 60fps with this technology in that game.
It complies with what we expect
The RX 6600 XT is not a graphics card that will surprise us with its performance, but that is because AMD itself has done everything possible so that we are not surprised.
The box itself says so, this model is designed to play at 1080p resolution, and in that sense, we can say that it fulfills the promise perfectly. It manages to outperform the basic RTX 3060, although not decisively in many games, but it falls short of the RTX 3060 Ti; it's a middle ground that can be very attractive at the right price.
Of course, it is to be hoped that in the future this will not be enough and that we will have to adjust the graphics as more progress is made; But for the moment, the RX 6600 XT is up to the task if you have a 1080p or even a 2K monitor.
SPECIFICATION
Graphics Engine
AXRX 6600XT 8GBD6-3DHE/OC
Video Memory
8GB GDDR6
Stream Processor
2048 Units
Engine Clock(OC)
up to 2428MHz(Game)
up to 2607MHz(Boost)
Engine Clock(STD/Silent)
up to 2382Mhz(Game)
up to 2593Mhz(Boost)
Memory Clock
16.0 Gbps
Memory Interface
128-bit
DirectX® Support
12
Bus Standard
PCIE 4.0
Standard Display Connectors
1 x HDMI 2.1 , 3 x DisplayPort 1.4
Customized Specifications
Product Remark
'Game Clock' is the expected GPU clock when running typical gaming applications, set to typical TGP (Total Graphics Power). Actual individual game clock results may vary.
'Boost Clock' is the maximum frequency achievable on the GPU running a bursty workload. Boost clock achievability, frequency, and sustainability will vary based on several factors, including but not limited to: thermal conditions and variation in applications and workloads.
Credits: AMD Feature Support
| | |
| --- | --- |
| OpenGL | Support |
| CrossFireX™ Technology | support (DirectX® 12/Vulkan™) |
| AMD Stream Technology | Support |
| AMD Eyefinity Technology | Support |
| AMD Hypermemory | |
Credits: AMD Maximum Resolution
| | |
| --- | --- |
| VGA | |
| DVI | |
| DisplayPort | 7680×4320 |
| HDMI | 7680×4320 |
Credits: AMD Power Specs + Board Dimensions
| | |
| --- | --- |
| Board Dimensions | 251.2mm*132.8mm*53.6mm |
| Minimum System Power requirement (W) | 600W |
| Extension Power Connector | One 6-Pin and One 8-Pin PCI Express Power connectors |
Credits: AMD