Powerful laser projector Panasonic PT-MZ880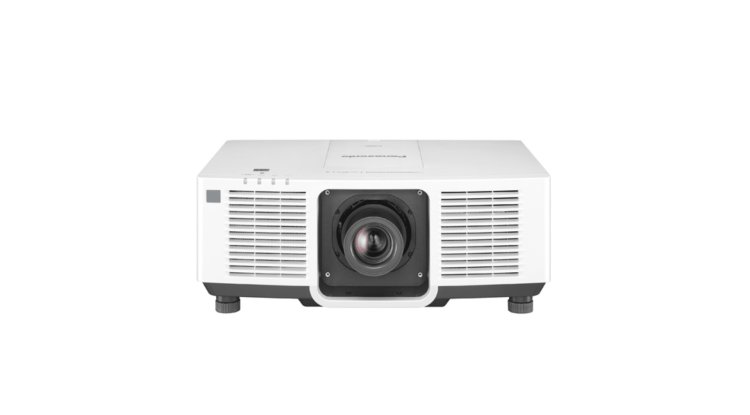 Photo Credits: Panasonic/Promo
With image quality, brightness of up to 8,000 lumens, and integrated Edge Blending technology that ensures a continuous image on several screens, this powerful laser projector is ideal for companies in larger meeting rooms, school lecture rooms, museums, and the like.
The elegant design of the projector allows it to be seamlessly integrated into any interior. All-black versions are also available for easy hiding in dark environments, such as museums or other dark installations. Silent projection helps people focus on the projected scene and enjoy the accompanying sound. Noise in quiet mode is almost inaudible 27 dB. The PT-MZ880 comes with a 1.61-2.76: 1 zoom lens, and Panasonic also declares compatibility with the new zoom lens and zero-shift ultra-short projection distance.
Multi-laser technology guarantees high brightness and brilliant colors even without the need to turn off the lights in the projection room. With a choice of display modes optimized to suit different types of screen content and surfaces and dynamic optimization technologies that constantly adjust the image to suit the environment and content, your audience will enjoy maximum image quality without dimming the lighting in the projection room.
Dynamic contrast technology analyzes the input signal frame by frame and optimizes the output of the light source according to the contrast requirements for each scene. This significantly increases the quality of the projected image in scenes where light and dark images are often confused. Daylight View Basic technology measures lighting in the projection room optimizes halftone colors and adjusts brightness according to the surrounding lighting level. Sophisticated algorithms extract data from the four frequency bands of the signal, sharpening outlines, correcting contours, and reducing noise for better resolution of text and detail in video and graphics.
The multi-screen support system allows you to overlap the edges of adjacent screens, control brightness, and unify color rendering. The color reproduction variations of each projector can be controlled by software from a PC. You can also use 3x digital zoom in multi-screen mode, and you can also mix up to nine images (3 × 3) and project them on multiple screens.
The projector is compatible with Crestron Connected, Art-Net DMX, and PJLink technologies, which in practice means compatibility with 4K devices coming to market in the near future. Smart Projector Control allows intuitive control from smartphones and tablets as well as display adjustments in standby mode. Added value is also the Multi-Monitoring & Control software enabling monitoring of operating parameters. The projector is environmentally friendly, has a workable, reusable ecological filter, and has a 20% lower consumption compared to its predecessor MZ770. The Panasonic PT-MZ880 also excels in operational reliability. The laser unit lasts more than 20,000 hours without maintenance. The projector won the Best of Show Award at Expo 2021.
https://www.youtube.com/watch?v=H3xxNB_8Qo0