PS Plus is giving away free games in January
As we approach the first Tuesday of next month, we've learned which games January PlayStation Plus members will be able to download and keep for free.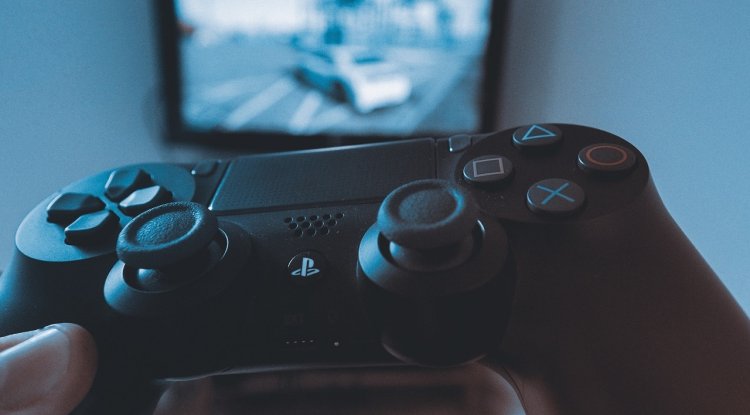 Photo Credits: Jaroslav Nymburský / pexels
As we approach the first Tuesday of next month, we've learned which games January PlayStation Plus members will be able to download and keep for free in their collections forever
The well-known routine of sharing free games with PlayStation Plus members continues with a regular schedule every first Tuesday of the month. Since we are only a few days away from the January action, Sony has announced on the PlayStation Blog which three new games we will be able to download and keep in our collections forever. Before we get down to the short descriptions of the novelty, let's note that until January 3 you can still grab free games for December, namely Godfall: Challenger Edition, Lego DC Super Villains, and Mortal Shell, which are supplemented by VR titles The Persistence, The Walking Dead: Saints & Sinners - Standard Edition and Until You Fall.
PERSONA 5 STRIKERS (PS4)
Although Persona is an established series that has its own loyal community, Sega has gambled quite a bit, thankfully successfully, with Persona 5 Strikers as it is a mix of the also famous Dynasty Warriors franchise and Persona's 2016 chapter. The story itself takes place half a year after the release and follows the Joker and his team as they investigate a series of mysterious events across Japan, which is undeniable, but the gameplay is a mix of real-time action fighting celebrated by Dynasty Warriors.
The end result is combat units that, as in any other martial arts title, require quick reflexes, but using different specialties of selected companions the game is paused to give us time to tactically deploy them. If our team uses the right attacks after restarting the action, the opponent will be unconscious and we will give him an additional massive amount of damage, and all the characters in the game can gain new specialties that will benefit them in the upcoming challenges. Originally Persona 5 Strikers appeared in February 2020 in Japan alone and on February 23 this year in the rest of the world for Switch, PS4, and PC.
DIRT 5 (PS4, PS5)
Fans of arcade simulations driving on not-so-common tracks will definitely take a look at Dirt 5, the latest edition of this series in the Codemasters edition as an independent company, as they were taken over by Electronic Arts earlier this year. Dirt 5 brings several disciplines such as classic rally, ice racing, and Super Trucks scattered around different world locations like China, Morocco, Norway, and so on.
The races themselves are influenced by dynamic weather conditions and seasons, so for example ice racing in New York is only possible during the winter, and in addition to a story-driven career, Dirt 5 allows up to four players to play with a split-screen. PS4 and PS5 versions are available to PS Plus subscribers, with the PlayStation 5 version being essentially a larger upgrade that players could download for free, which is commendable anyway.
DEEP ROCK GALACTIC (PS4, PS5)
Although we had the opportunity to play it last year on PC and Xbox One, Deep Rock Galactic premieres on January 4 on the PlayStation and was immediately included in the offer of temporarily free games. It is a cooperative FPS of up to four players in which we jointly explore the destructible system of underground caves and tunnels, where they are procedurally generated, which is why each new game will be different from the previous one.
We have a choice of four space dwarfs and a series of missions that include mining certain minerals, stealing alien eggs, or collecting lost equipment. In addition to the main goals, there are secondary ones in the scenarios that are not mandatory, but by fulfilling them we will thicken the bank account necessary for upgrading both the weapons and the abilities of the characters themselves. Deep Rock Galactic received excellent ratings in the original, 85 percent for PC and 83 percent for Xbox One, and we definitely recommend playing it.