RAM: Corsair presents new Vengeance RGB modules in black and white
In the future, Corsair will expand its well-known Vengeance RGB model series with illuminated DDR5 working memory with up to 6,600 MT/s and 32 GiByte per bar.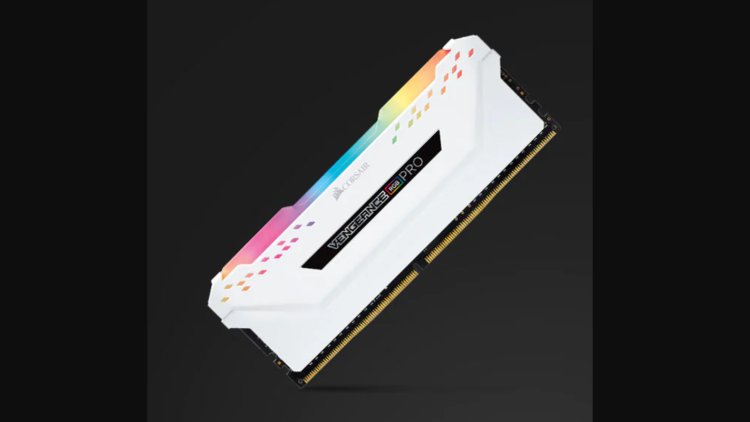 Photo Credits: Corsair/Promo
According to the press release, the Vengeance RGB series is already well-known from the DDR4 generation, and while Corsair recently added its premium "Dominator Platinum RGB" model line, the slightly more cheap Vengeance models with lighting will soon be available as well.
Corsair's Vengeance RGB DDR5 memory will be initially available at speeds of up to 6,400 MT/s and capacities of up to 32 GiB (2 x 16 GiB), with clock speeds of up to 6,600 MT/s and kits with two 32 GiB expected to follow.
The modules have 10 zones of dynamic, individually programmable RGB lighting encased in a "panoramic light bar" at the top of each module. The seamless light array should be visible from various angles and may be tweaked and controlled using Corsair's iCUE software for various lighting effects and the like.
Furthermore, Corsair claims that the software will support custom Intel XMP 3.0 profiles for various programs, OC settings, and more, which will be ready by the end of the year, rather than doing everything in the BIOS.
The vendor promises to employ only hand-picked, rigorously selected memory chips "to assure consistently high frequencies," in conjunction with "high-performance PCBs for exceptional signal quality and stability." Meanwhile, an aluminum heat spreader is in charge of cooling the chips. Corsair RAM, as usual, comes with a "limited warranty over the product lifetime."
Post by Bryan C.