Razer introduces new mouse pads for demanding gamers
Razer has introduced two new mouse pads, the Strider Chroma and the Goliathus Chroma 3XL, which stand out for their big size, construction quality, finishes, and Chroma RGB lighting technology.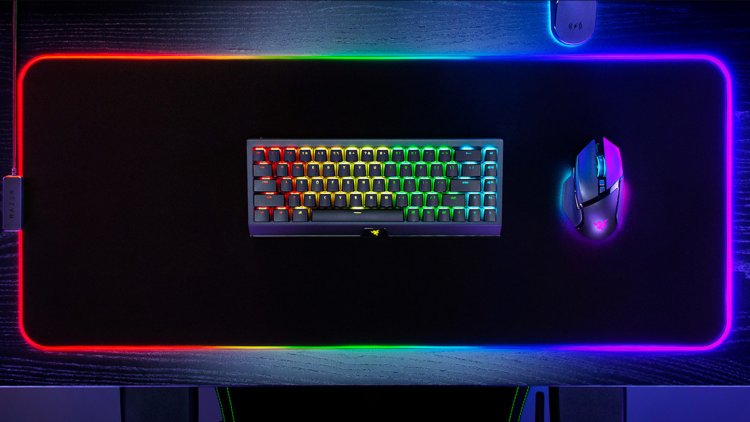 Photo Credits: Razer/Promo
Mouse pads are a terrific addition to any battle table (essential for competitive gaming), and a gaming peripherals and accessories expert, such as Razer, has a wide catalog to meet all needs. When equipped with a level lighting system, these mats allow you to fully utilize the capabilities of a mouse on any surface and properly personalize the desktop.
According to Razer, it is the world's first hybrid gaming mat with numerous lighting zones, with 19 configurable lighting zones for complete customization in any environment and gamer.
The Razer Strider is designed for hard surfaces and has a smooth and consistent glide. It spans 900 x 370mm and is 4mm thick, giving you enough room for keyboard and mouse motions for optimal speed and control.
The adhesive bottom has a ribbed design for a non-slip base and holds it to the desk without shifting. It's also warp- and water-resistant for long-term use, keeping the surface flat for steady control and guarding against inadvertent spills.
As previously stated, it is powered by the Razer Chroma RGB lighting system, which allows for maximum RGB lighting with over 16.8 million color options, countless lighting effects, and the ability to react dynamically with over 200 games integrated with this technology and compatible with the entire Razer ecosystem.
Razer Goliathus Chroma 3XL
For gamers looking for a larger mousepad, the second of Razer's new mousepads, the Goliathus Chroma 3XL, comes up to its name with dimensions of 1200 x 550mm and a thickness of 3.5mm. It can thus cover full desktops and is suitable for individuals who utilize lower DPIs or prefer a larger area for movement.
It should be noted that this series, Razer's best-selling soft mouse pad, is also available in two lesser sizes. All have a micro-textured cloth surface that transforms every mouse movement into accurate cursor movement for maximum precision.
The Razer Goliathus Chroma 3XL is optimized for all sensor and sensitivity settings and provides full tracking responsiveness for total in-game control, whether using a laser or optical sensor mouse. It has a non-slip rubber base to keep it firmly in place.
Post by Bryan C.